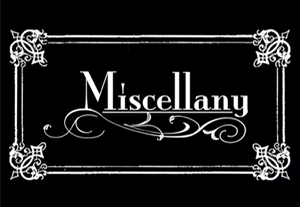 As a packing procrastinator on every level, my carry-on lies empty while I type. Ah well, that's what morning is for, right? Why should I be in a hurry to pack for another 11 days in Cactus Land? As Mr. T keeps reminding me, it will be almost a month before I'm really home again. Waaaaa! Happily, I will see T in Seattle for the Spurgison wedding (Hi Kris!) but I won't actually set foot in California until his birthday in later September. (Technically, the day after. How much does that suck?) So instead of packing, I type. (I feel like Scarlet O'Hara… 'I'll think about that tomorrow…')
Had one of those whirlwind weekends that involved lots of flying, lots of family and friends, and a TON of talking and catching up. At the very end of Sunday, I'm happy but exhausted. Southwest flew me home from Cactus Land late Thursday night, I put in a day at the office Friday and spent a relaxing evening at home with T. Saturday we flew to Ukiah for my friend Domi's wedding. Talk about a party! 350-ish people at her parent's home overlooking Lake Mendocino. It was a blast. Even better, it was a gorgeous celebration for one of the most beautiful young women I know. Last December Dom was diagnosed with lymphoma and she's been kicking its ass ever since. I believe she finished with radiation a few weeks ago and damn if she didn't make the most beautiful bride… super short hair and all! Her courage and positivity are an inspiration.
After toasting the newlyweds, T and I flew to the grand city of Lodi (land of sky divers) before driving to Stockton (ick!) for a family get together. Although I've never been in love with Stockton, I must recommend "Ciao Bella," a delightful Italian hole-in-the-wall. Try the pasta primavera and order double garlic bread… to die for! The reason for the gathering was not, in fact, garlic bread but rather a multi-generational pow-wow featuring family members from 9 to 80-something. Just a Sunday afternoon meal, but it was startling to see the spectrum of life so prominently on display. On the beginning edge are my future nieces, Sydney and Emily, vivacious and precocious pre-teens. Their great aunts/uncles/grandparents are hitting the 70s and 80s. But I can't picture the girls turning 17 let alone 77 for crying out loud. (I'll still be 27, of course.) How is it possible that these gorgeous girls will be helping me hobble to dinner in the not-too distant future? I suppose that is the way its meant to be, but I can't help but feel bittersweet at these family functions when my own mortality is staring me in the face. Heavens.
Bittersweet blogging aside, it is this type of weekend that makes me realize what gifts I have in my life… love, family, friends, health, vitality. I am truly grateful for every wonderful person in my world that makes this jam-packed life worthwhile. Although I won't see many of you for a long time, know that I'm thinking of you and sending you love through cyberspace. 😉
xoxo,
shawna