Fortune cookies and Cactus Land surprises
Preface: When I started this blog, I knew it would be a tool of procrastination but I never imagined the habit would begin so suddenly. As I type, instead of pack, you'll get the idea.
After finishing our last Mongolian BBQ date (for awhile), Mr. T and I cracked the cookies and lo and behold, my fortune was right on the money: "You will be traveling and coming into a fortune." As a matter of fact, cookie, I am!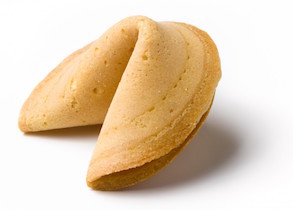 This morning ASU called to offer me funding! This means that in exchange for teaching a couple classes, I get FREE tuition, free health insurance and a stipend. I don't think all of the exclamation points in the world could depict how freaking awesome I think this is!!!!! It's totally last minute but as my cosmic lesson for the year has been flexibility, I'm just rolling with the punches. So what if I don't know what classes I'm teaching yet 10 days before school starts. So what if I haven't read the textbook or planned any lessons. So what if I don't even know my schedule any more or if I need to reschedule (for the second time) a bunch of Southwest flights. We'll just have to breathe and see what happens.
Granted, I'm desperately trying to talk myself into zen on this particular situation. I'm ecstatic and terrified and jazzed and freaked out all at the same time. Those who know me well know how poorly I tolerate the unknown but this is yet another character-building growth opportunity, eh?
I should really get back to packing now but every time I try, I get knots in my stomach. How can it be that I'm leaving in 38 hours? How will I get on without my daily hugs and kisses and torments from T? How will I survive work without gabbing with Wheeler every five minutes? What about not seeing my parents or friends or petit fiances or nieces and nephews? Waaaaa!
Luckily, I know the answers to these particular questions… I will visit often, blog frequently, call all the time and ya'll will come VISIT ME! Right?! (In lieu of visits, I will gladly accept random snail mails to stave off the loneliness!)
Anyway, back to the boxes.
xoxo,
shawna