Getting "fired": The best wedding present EVER
I have a habit of taking on too much. Like working full time, doing PhD school full time, teaching part time, commuting home every other week, planning a wedding… stuff like that. Recently I went to a part-time schedule and requested another year of telecommuting at my day job for when I go back to school in August. I'm busy but practical… until the wedding, I needed health insurance. Post-wedding, I wanted to continue a small revenue stream and keep my research avenues open.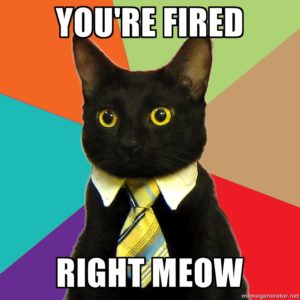 My boss has been ruminating on the situation since the middle of June and today she passed her verdict… no go on the telecommuting. "Let's discuss your transition plan," she said and then promptly asked me how the wedding planning was going.
Hmm. Weird. Leaving my job after six years. Feels like a sucker punch but now that the initial shock has worn off, I'm more than a little excited. Less stress. More time for school. No more soul-sucking cubicle dwelling…
To kick off my new "I'm going to be really excited about this" plan, I promptly canceled two meetings and started packing up my desk. Hot damn, this could be fabulous!
xoxo,
shawna