Thursday 13, for old time's sake
BFF: "You haven't blogged in ages."
Me: "I know."
Inside me: "WHO ARE YOU, YOU IMPOSTER WHO CALLS HERSELF A WRITER?!"
Yeah, it's been a rough year for creative writing. Can a blogger who never blogs still call herself a blogger? I could ask that about several of my favorite past times that I've let languish lately… gardening, flying, fitness. Le sigh.
Rather than whine (too much, anyway), I'm jumping back into the blogging fray with some Thursday 13 randomness. An early summer snapshot of life, if you will.
1. A recent picture. You ever try to take a selfie with a puppy? This is how it goes.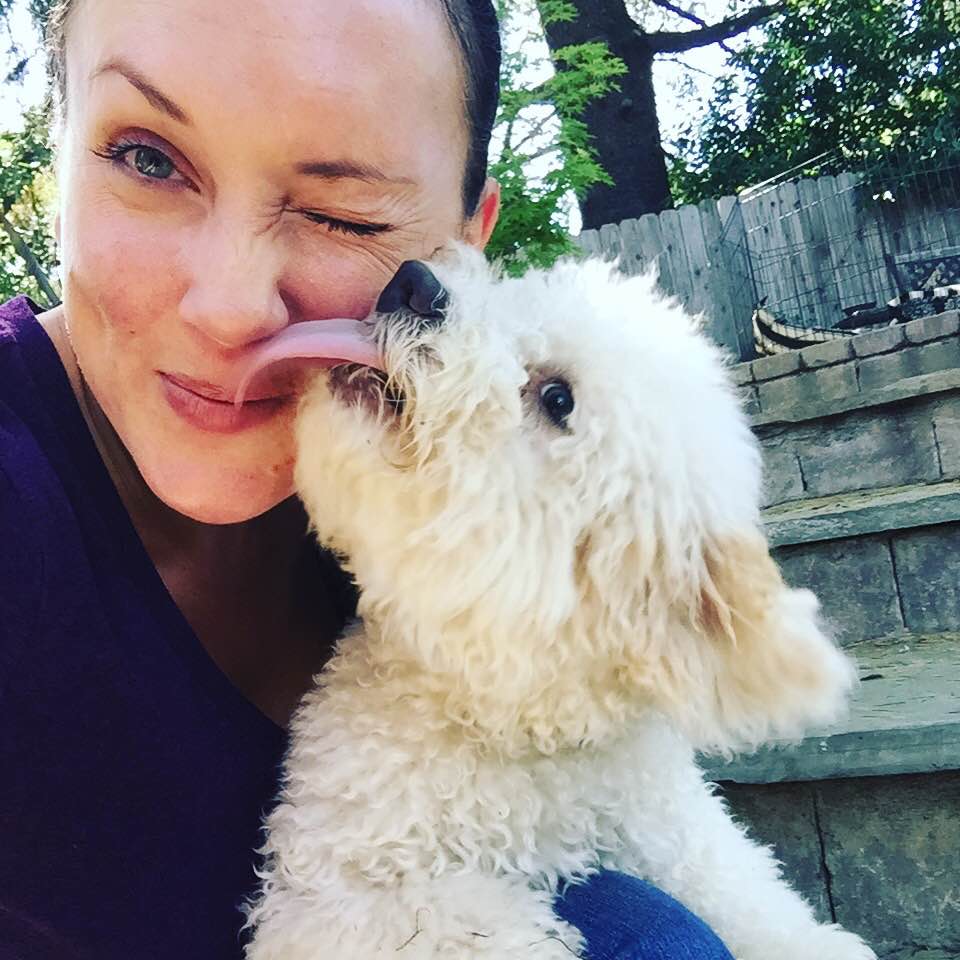 2. A miracle. Keeping two coneheads occupied while they recovered from neutering.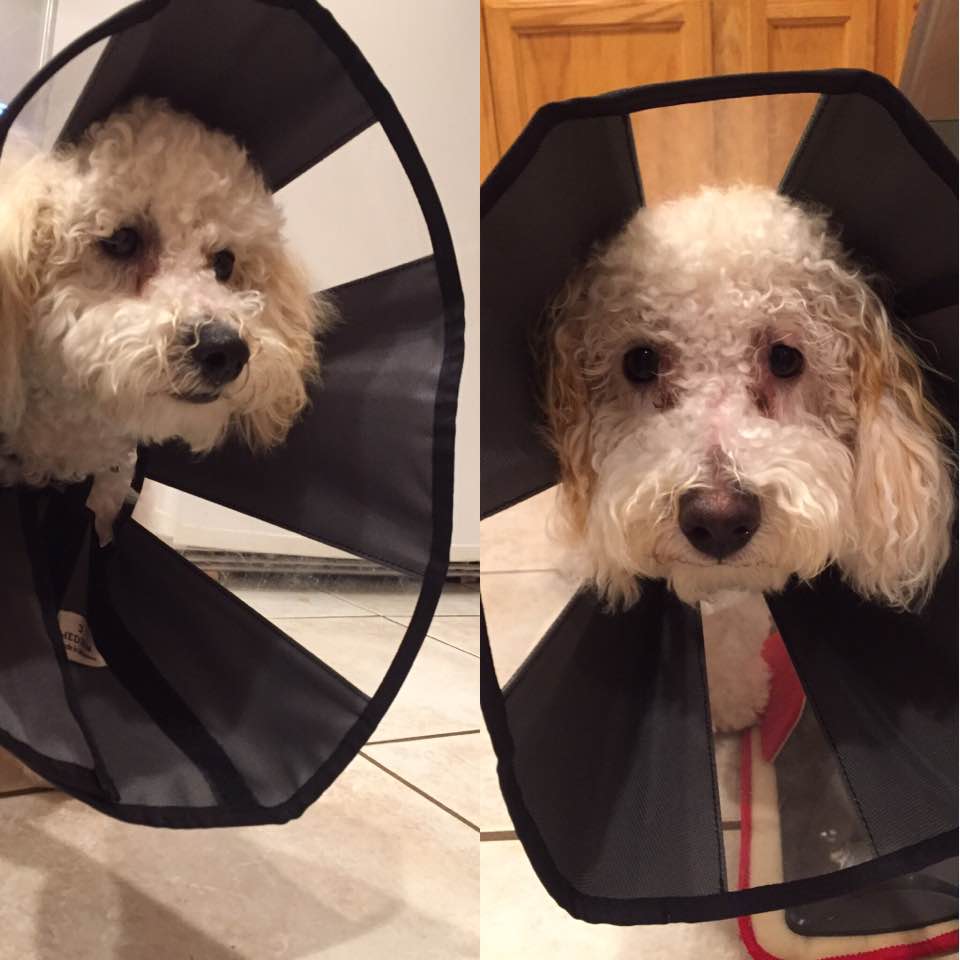 3. Recent reads. I've just finished "Lady of the Butterflies" by Fiona Mountain, "The Swan Thieves" by Elizabeth Kostova, and "Carve the Mark" by Veronica Roth, all audiobooks. While I liked all of them, I can only rave about Carve the Mark. If you're into dystopian fantasy, it's pretty entertaining.
4. A proud day. In what was likely the nicest airshow weather ever in recorded history–73 degrees with a light breeze–I got to beam and squeal like fool when Mr. T and the West Coast Ravens performed at the Lincoln AirFest last weekend. It's one of my favorite things to see T perform and be so happy of himself.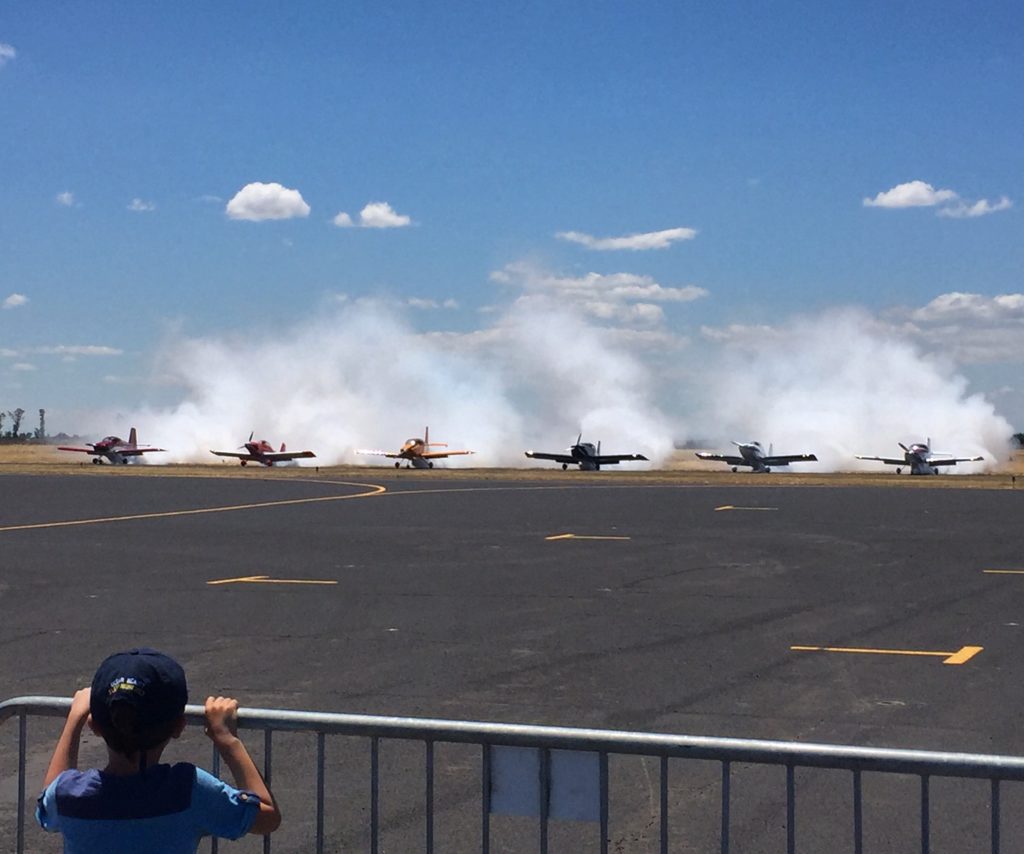 5. Creative genius. And speaking of proud, my Marm is amazing. She took another Balayage hair painting class and I got to be her model this week. I can't believe this gorgeousness is attached to my nog! (If you're in Sacramento and need a hair genius, let me know!)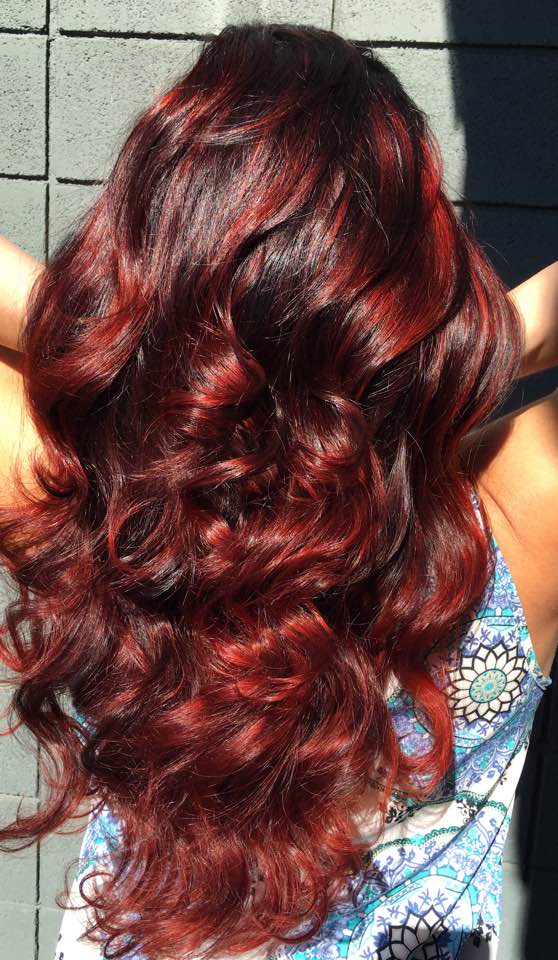 6. Some serious cuteness. Can you even? Because I can't. The groomer put these ridiculous ties on the boys, and I'm still chuckling.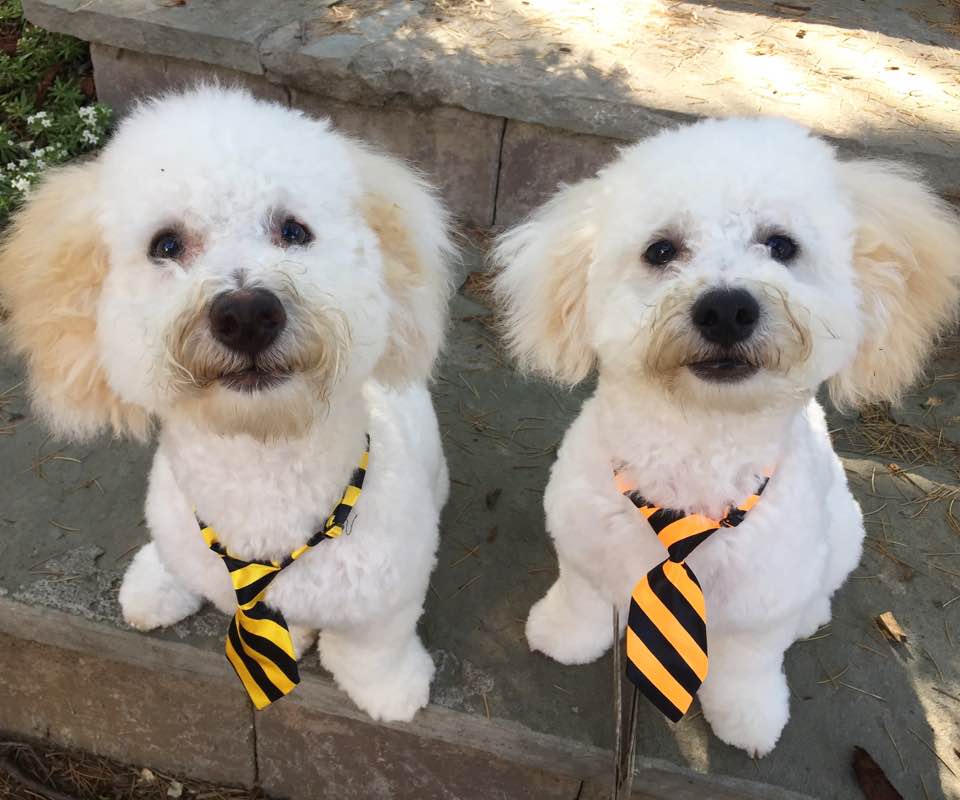 7. The reason we have a groomer. Given the amount of OHMYGODWHATDIDYOUGETINTOTHISTIME photos I post on facebook, my friends have asked just how often Clyde and Walter get bathed. The answer is not often enough, usually weekly, but this, my friends, was a three-bath week.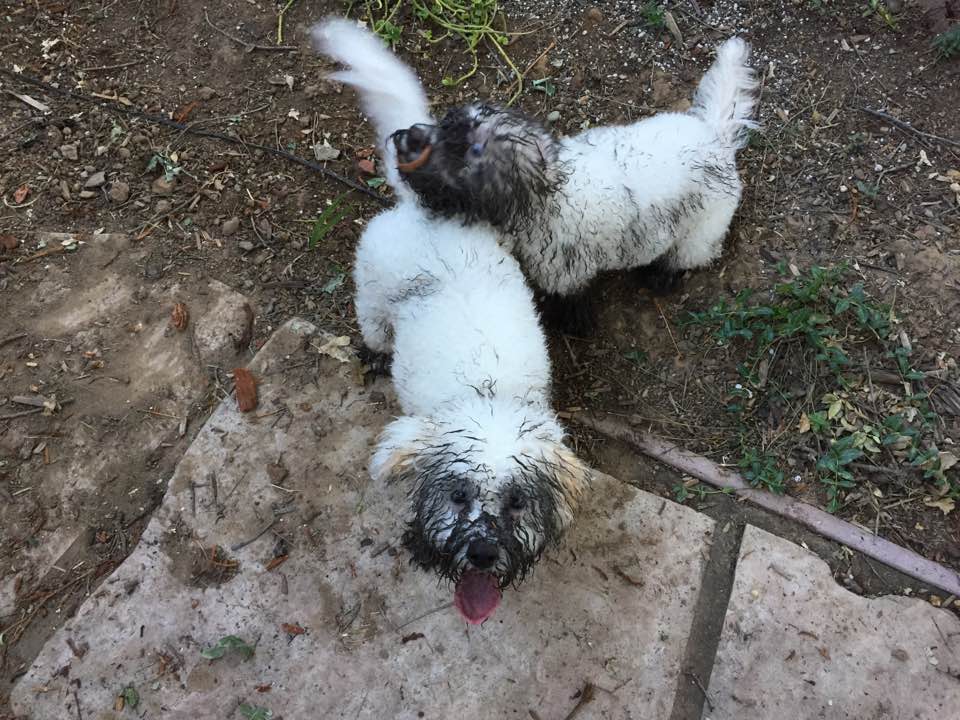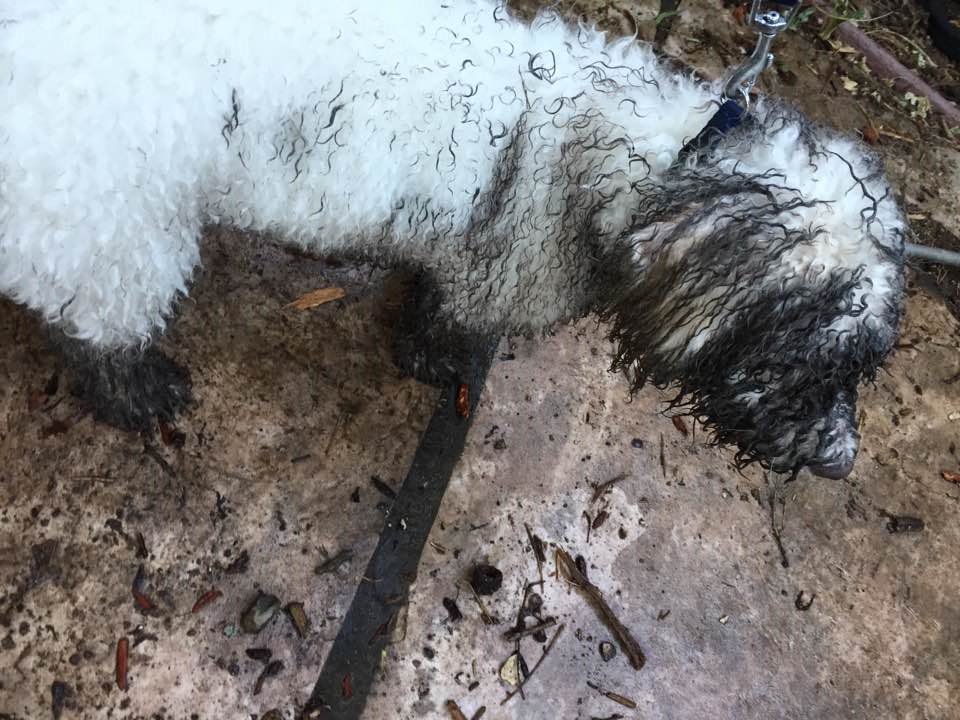 8. Something tasty. Sesame noodles with sauteed shrimp. Check out the recipe. So good!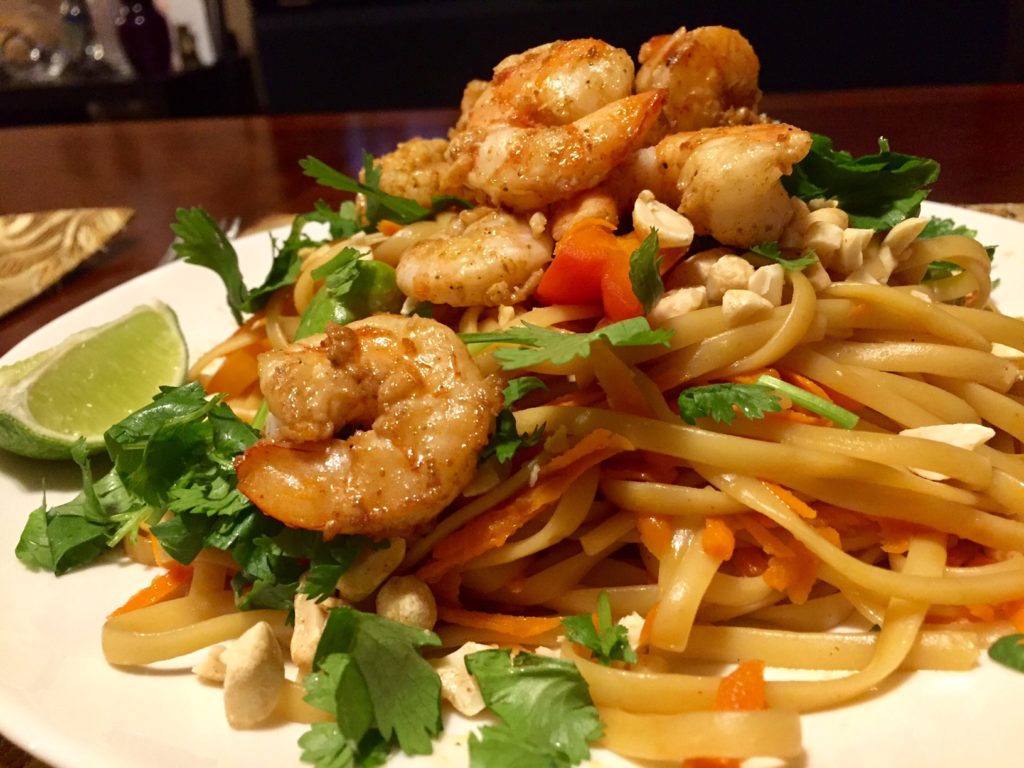 9. In progress. Whoever says professors have the summer off should be punched in the face. I'll pretend I mean that metaphorically. Summers are stupidly busy, this one more so because I'm teaching summer school for the first time in ages and forgot what it's like to prep a new class. Grumble! In happier news, I'm churning out papers and getting ready to get back in the sky with an end-of-summer private pilot checkride in sight. Woo!
10. Travels. Enjoyed a long weekend in San Diego for the International Communication Association convention, which I actually attended if you can believe it (I barely can).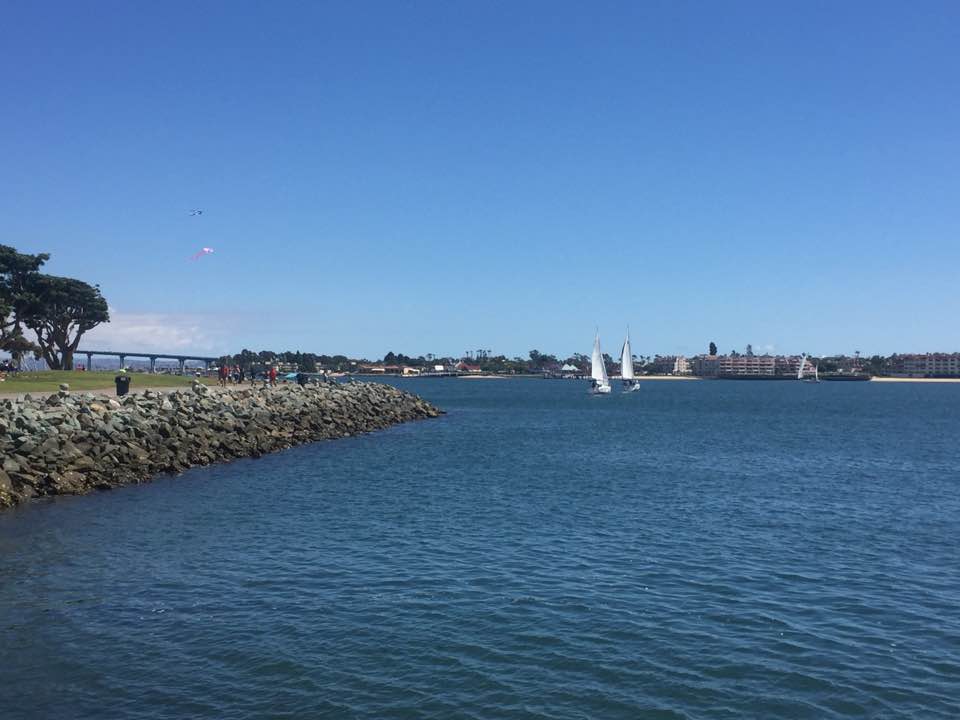 11. In the garden. While I've mostly been as bad of a garden as a blogger this year, I did get my tomatoes in and am enjoying the color of perennials who survived the winter.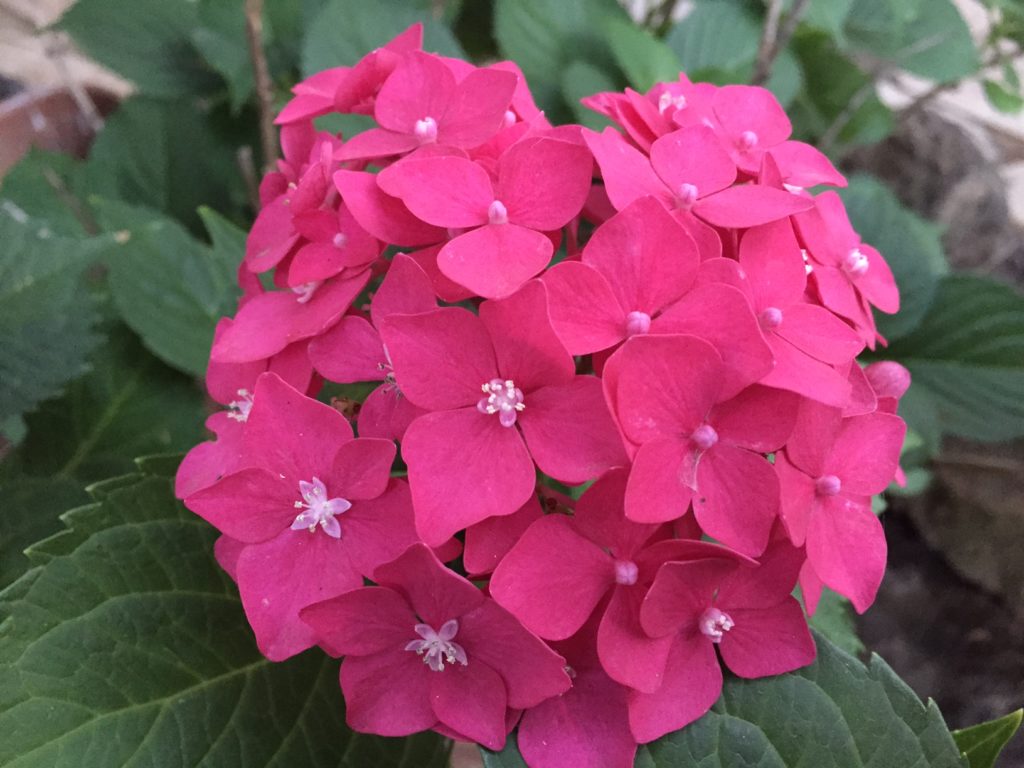 12. You know you're getting old when… You're SO EXCITED to be getting patio furniture for your birthday.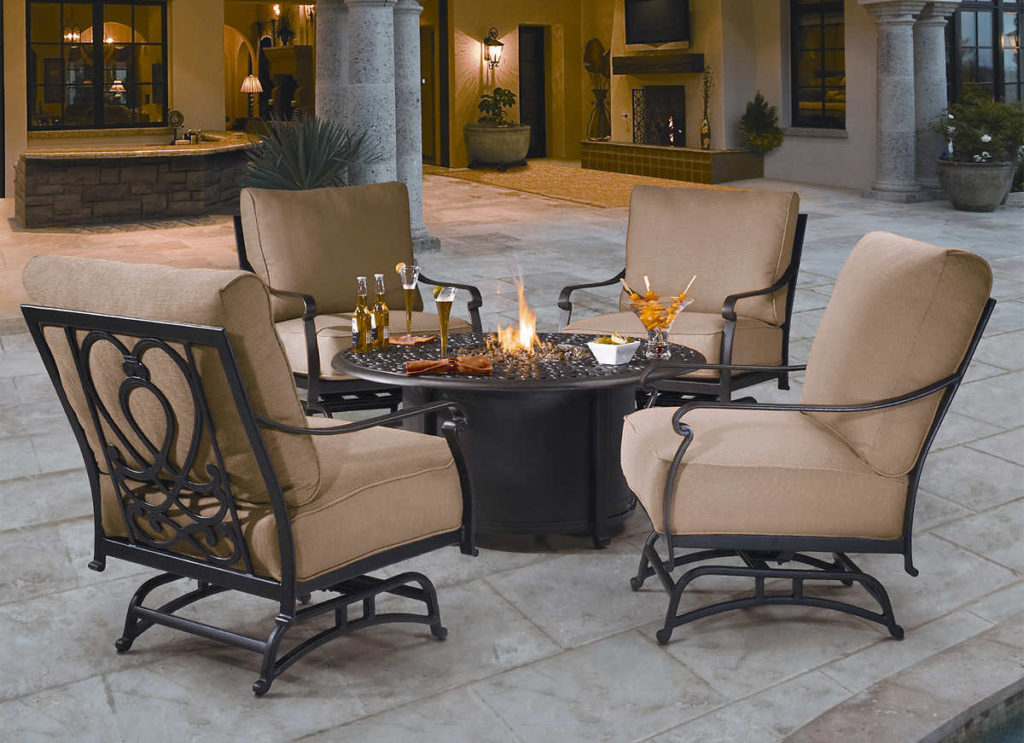 13. Something I'm looking forward to. Flying to Calgary next month! We're skipping Oshkosh (WAaAaaAaaa!!), but this should be fun, too.
xoxo,
shawna