I watched a milestone drive away last night.
After a few years of keeping the driveway occupied, my old Corolla-mobile set off for new adventures. (Seriously, it's going rock climbing in Glacier next week.) The departure marked my first-ever car sale 12-ish years after my first-ever new car purchase. While cooking dinner, I couldn't help but reminisce about that long ago day at the automall.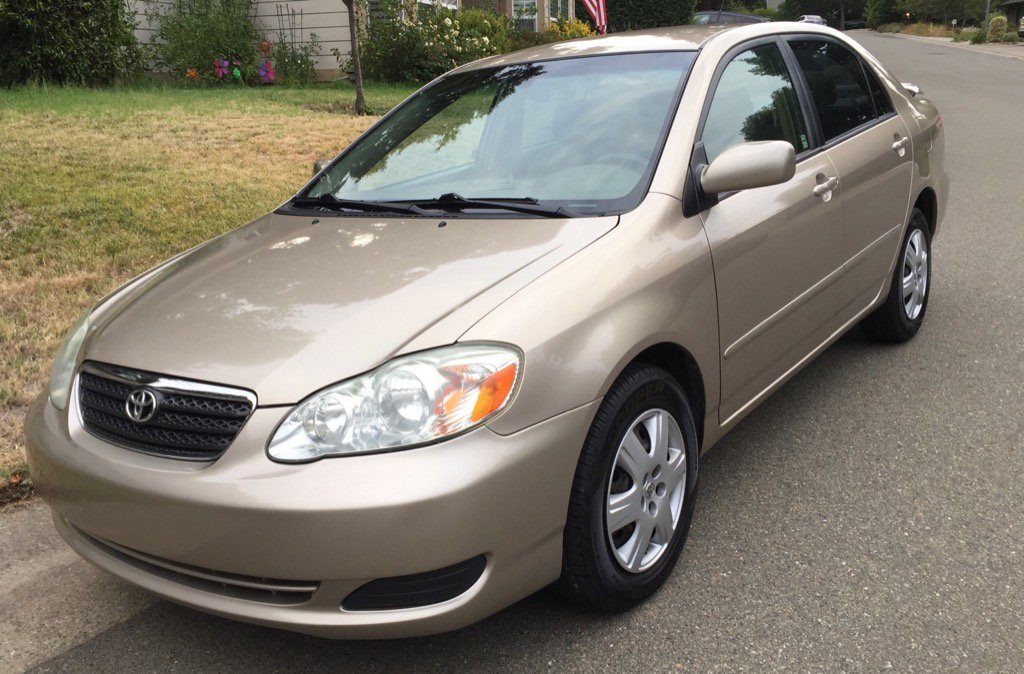 Way back when, interest rates and deals were so good, it was more advantageous to buy new than used. I did all the negotiating, with my step-mom for moral support and my dad playing bad cop (he even stormed out at one point and then came back in asking if he'd done a good job scaring Jesse, the car salesman. HA!).
I reflected on calling my then-"friend" Mr. T who, even though the dealing was done, suggested I ask for another $500 off just because. (I did, and they gave it. Never hurts to ask!)
Now 12 years later, I can still feel in my body that sense of exhaustion and exhilaration after a successful day of decision-making while hefting a poker face. I remember getting home and every so often peeking into the garage to make sure the dream was actually real.
While it's a little strange to say goodbye to the vehicle that shuttled me to and from Ukiah so often during my early days with T, and that moved an entire apartment to Cactus Land and back, I'm not at all sad. It may be that I'm too in love with my little ZHP and I'm more than thrilled to have one less thing I could accidentally run into when going in and out of the garage. (Seriously, that thing was parked behind me with just a few inches of clearance!) But really, it's nice to see a great ride be useful again and go to a good home.
Sigh.
xoxo,
shawna