Must-read books from 2021
Yep, books are absolutely my coping mechanism in this crazy world. I inhaled 92 last year, just short of my 100-book goal. But to my credit, many were gigantor fantasy books so I'm still feeling accomplished.
Before you ask how on earth I read so much, the answer remains: audiobooks. Beloved audiobooks! I listen to books while walking dogs, cooking, doing chores, working on puzzles, driving… most any time. (And in case you're having thoughts about audiobooks not counting as "real" reading, check out this "8 mental and physical benefits of audiobooks" post.) Also, I get the majority of my books from the library, so my voracious habit doesn't break the bank. (All hail the Libby library app!)
Below I've categorized my favorites from last year in terms of non-fiction, fiction, and fantasy.
Favorite non-fiction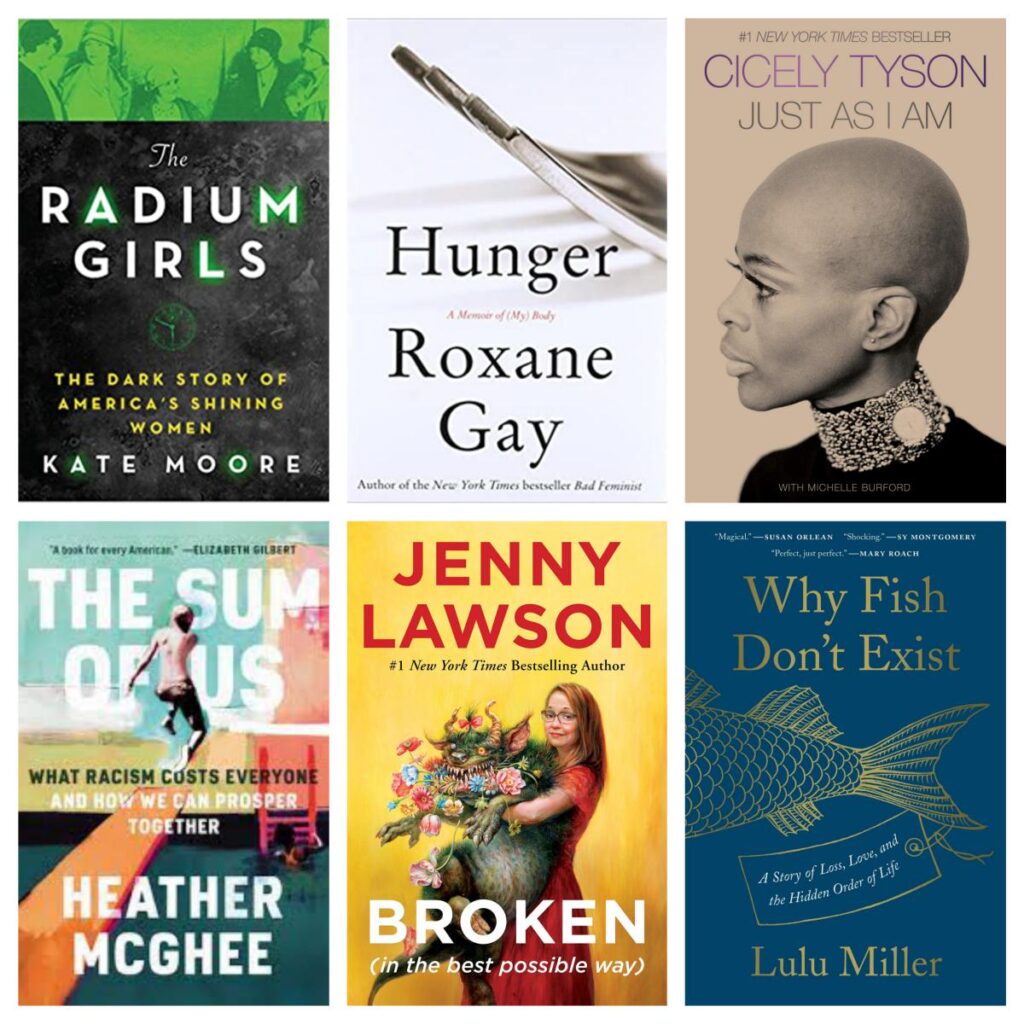 The Radium Girls, by Kate Moore. The true story of how corporations literally poisoned women at work–lying to them about the safety of putting radium in their mouths–in order to make profits during World War II. I'm still so incensed by this riveting story, I may have to post a longer review. The book is absolutely excellent but infuriating to think of what corporations STILL get away with in terms of flouting employee protections.
Hunger, by Roxane Gay. I was not prepared for the emotional force of this book, a memoir of Gay's life and "wildly undisciplined" body. It's a profoundly moving and difficult book at times as it deals with sexual assault and social stigma around fatness, but the writing is absolutely elegant. I recommend the audiobook especially as the author narrates.
Just As I Am, by Cicely Tyson. This book came out two days before the author passed at age 96 and wow, I had no idea what a remarkable life Cicely Tyson led. I loved hearing her stories of making a career in Hollywood, the struggles she faced, especially in love, how she navigated faith and family, and always made it a point to offer a helping hand to other Black people in showbusiness. I LOVED reading a book written by an elder whose memories and experiences spanned so many different eras in our cultural history.
The Sum of Us: What Racisms Costs Everyone and How We Can Prosper Together, by Heather McGhee. If you read any book from this list, make it this one. The Sum of Us offers both a deeply personal, empathetic, and relational perspective on racism in the U.S., and also a thought-provoking economic analysis of how racism impacts everyone. I especially appreciated her chapters on immigrant experiences in the U.S. and environmental racism, which demonstrate her concept of the "solidarity dividend." When we come *together,* rather than fearing others, we can accomplish incredible things.
Broken (in the best possible way), by Jenny Lawson. The book I needed in lockdown. Lawson–perhaps better known as The Bloggess–is a hilarious, profane, weirdo of a writer whose third memoir made me laugh and cry in equal measures. In this book, she discusses her experiences with severe depression and its treatments, and how they have shaped her life and career. She offers such a hopeful and resonant message for anyone who's struggled with mental health issues and I found this book a bright spot during these lonely months of the pandemic. (Fangirl moment: I've followed Lawson since I started blogging in 2009 and had the opportunity to hear and meet her at the BlogHer conference in 2014. Such an amazing person!)
Why Fish Don't Exist, by Lulu Miller. When I tell you this book about fish is one of the best I've ever read, I'm not exaggerating. I loved this memoir/biography/science writing mashup because it combined beautiful writing and storytelling with excruciating emotional honesty, and yes, really fascinating details about fish and why they don't actually exist as a species.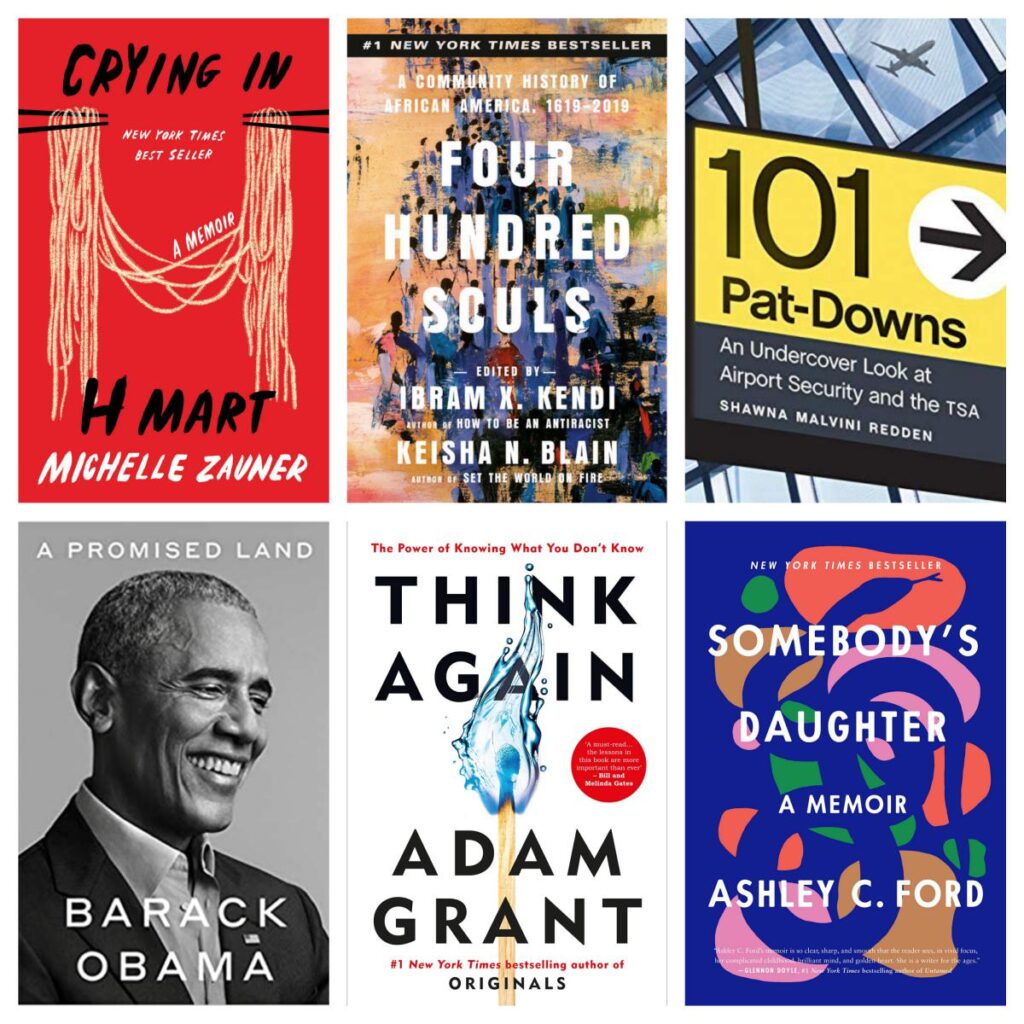 Crying in H Mart, by Michelle Zauner. If you're ready for an emotional gut punch, read Crying in H Mart. This memoir of a Korean American woman losing her mother shook me because it so elegantly captured the tensions between mothers and daughters, while also sharing important insights about identity, race, and culture. It felt like a love letter to family and food. I loved it.
Four Hundred Souls: A Community History of African America, 1619-2019, edited by Ibram X. Kendi and Keisha N. Blain. Another must-read or must-listen. Four Hundred Souls is written almost like a scholarly handbook or encyclopedia with entries from various authors discussing the history of African America. It's a profound combination of important, lesser-known histories, written in various styles including personal narrative, poetry, history, and scholarly analysis. I loved the audio version as it was performed by many of the authors personally as well as Black artists and actors.
A Promised Land, by Barack Obama. Part one of his memoirs of the presidency, A Promised Land offered a fascinating inside picture of Obama's time in office as well as leading up to the presidency. While I liked Michelle's book better, this one was a good read, too.
Think Again, by Adam Grant. Oooo, I loved this book's focus on unlearning, relearning, and changing our minds, especially in light of pandemic life and political polarization. While much of the research was familiar to me as a social science researcher, Think Again was accessibly written and offered important, interesting solutions to navigating conflict and being cognitively complex.
101 Pat-Downs: An Undercover Look at Airport Security and the TSA, by Shawna Malvini Redden. I sure hope you knew this was coming! Amazon reviews describe my exploration of airport security as "Insightful, engaging, well-written," with comments like: "I was expecting to read a fun book, not a book that would change the way I think–and this book does both! It's so well written that it's actually a page turner. I can't say enough good about this book."
Fiction Faves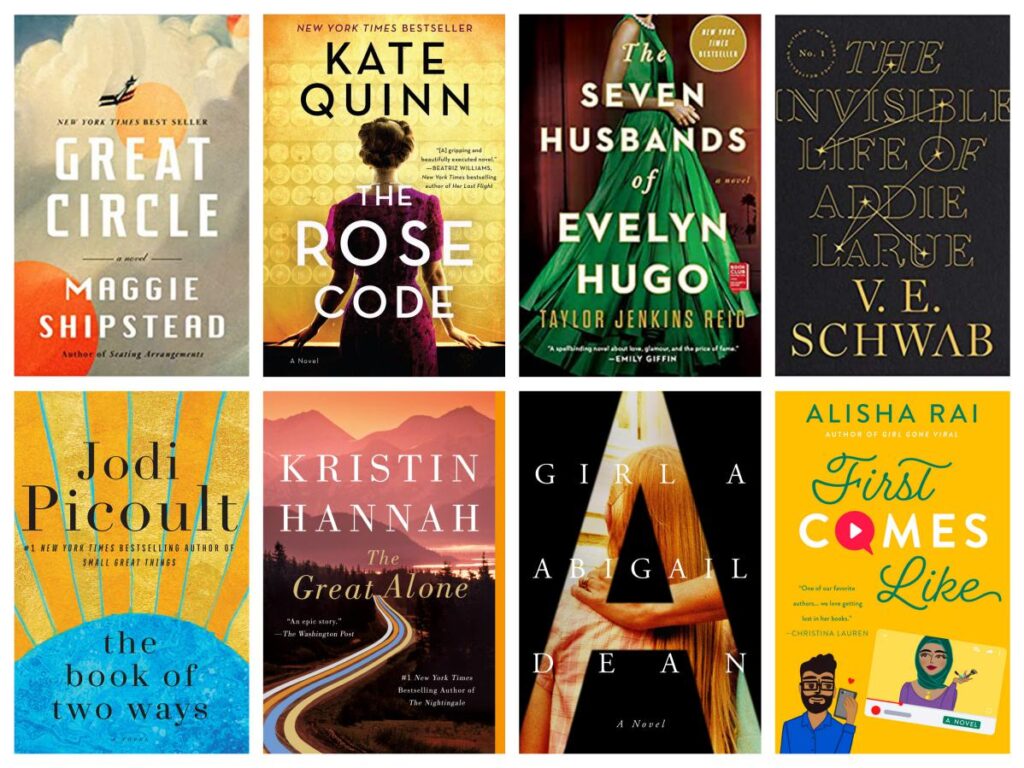 Great Circle, by Maggie Shipstead. I could not put down Great Circle, the story of a female aviator during Prohibition. The book jogs between aviatrix Marian in 1914 Montana, and the woman who plays her in a movie 100 years later. The story is riveting and FOR ONCE, a book captured the mechanics of flight pretty accurately. Highly recommend.
The Rose Code, by Kate Quinn. I will read just about any women-in-World War II book, although I'm rapidly tiring of "hooray the women did all this wonderful war time work and then we banished them to be housewives after" storylines. The Rose Code is anything but. It's got a more murder-mystery-among-the-brilliant-women-spies-of-Bletchley-Park vibe. Loved it.
The Seven Husbands of Evelyn Hugo, by Taylor Jenkins Reid. Oh, if it had to pick a favorite book of 2021, The Seven Husbands of Evelyn Hugo would be up there. I LOVED THIS STORY, both because it featured a writer as a main character but also because the story itself is heartbreaking and beautiful.
The Invisible Life of Addie LaRue, by V.E. Schwab. Enjoyed The Invisible Life of Addie LaRue so much! The premise: Addie makes a deal with Darkness. She ends up immortal, but cursed to never be remembered. The book jumps between Addie's youth in early 18th century France, her current timeline in 2014 New York, and various moments during her centuries on earth, as she learns the confines of her curse and interacts with Darkness, usually on the anniversary of her deal. For a book about dealing with the devil, it didn't feel heavy or scary. I loved Addie's character and how she navigated making a mark on the world despite structural, cultural, and magical forces working against her.

The Book of Two Ways, by Jodi Picoult. What I love the most about Jodi Picoult books? I learn so much about random topics, in addition to enjoying the actual story. The Book of Two Ways follows Dawn, a former archaeologist who becomes a death doula. The story itself was captivating, especially as it got me thinking about death rituals and how we culturally define a "good" death.
The Great Alone, by Kristin Hannah. Wow, I loved The Great Alone, despite difficult themes of domestic violence and mental illness. It follows the experiences of city folks who move to Alaska to become homesteaders/survivalists. I had the opportunity to visit Alaska years ago (as one of those "damn tourists" portrayed in the book I'm sure), and fell completely in love. The Great Alone is a love letter to Alaska and the homesteaders who settled near the Kenai Peninsula. Hannah's writing is vivid and her scene writing makes the wilds of Alaska come alive.
Girl A, by Abigail Dean. I'll admit, Girl A is a dark book. It follows the experiences of "Girl A" who escapes from a "house of horrors" situation, where her parents isolated and then abused some of their children–chaining them to beds and starving them, etc.  Girl A escapes and the story shows how she grappled with the abuse and then has to navigate being named executor of her family's estate after her mother dies in prison. It's by no means uplifting but I found it captivating to the very end.
First Comes Like, by Alisha Rai. On an entirely different note, First Comes Like is a breath of fresh air and tells the charming story of Jia, a young make up artist influencer, who is seemingly catfished by Bollywood star Dev. Although a lighthearted romance, it deftly portrays religious and cultural tensions, as well as grief, consent, and family bonds. I adored this book!
Favorite Fantasy Series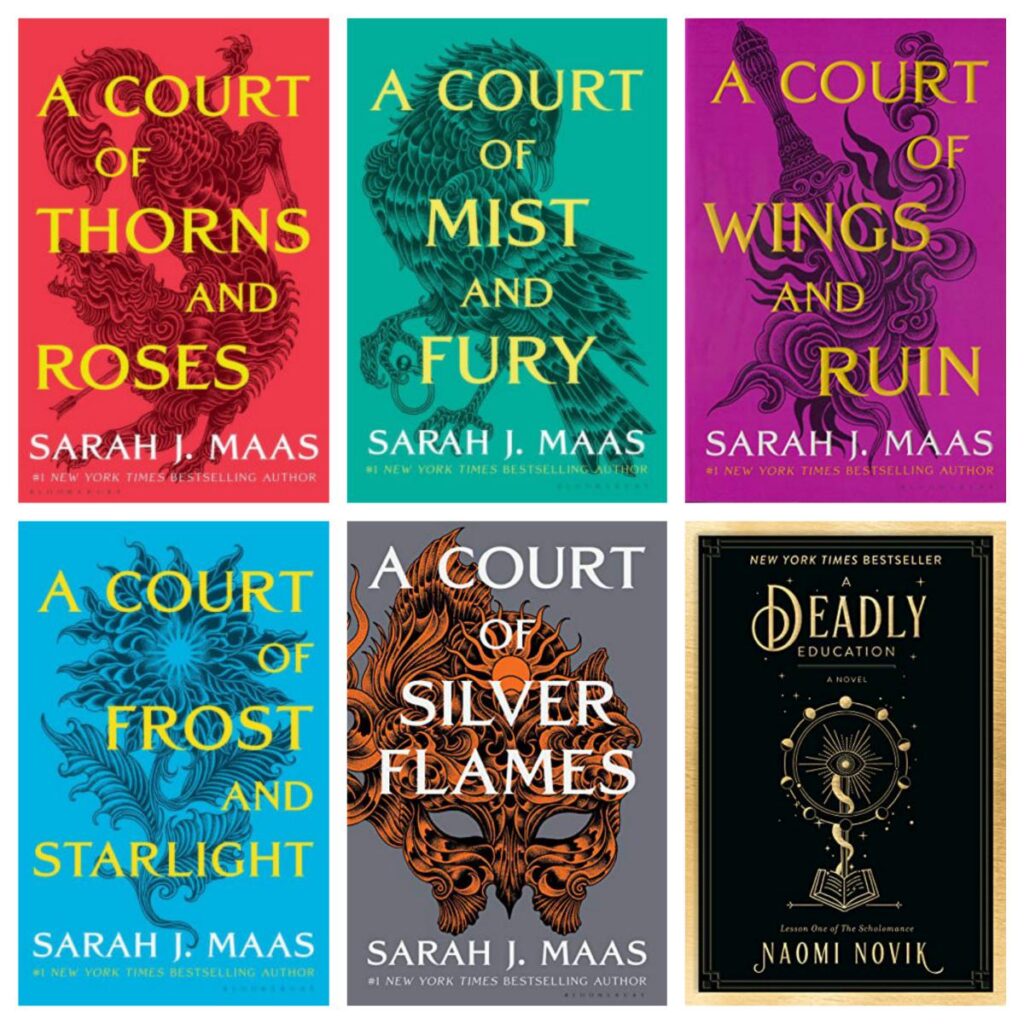 A Court of Thorns and Roses, et al, by Sarah J. Maas. Okay ya'll, I'm now a Sarah J. Maas fangirl because I fell COMPLETELY IN LOVE with her latest series, starting with a Court of Thorns and Roses. The book series follows main character Feyre, a human who falls into a Beauty-and-the-Beast-esque faerie world situation. The books combine magic and fairy tales and some SERIOUSLY STEAMY and explicitly feminist ideas (starting more in book 2). I cannot wait until the next installment annnnnd for the show, which was optioned by Hulu and will be directed by Ronald D. Moore (of Battlestar Gallactica and Outlander fame).
A Deadly Education by Naomi Novik. For those who liked Harry Potter, Naomi Novik's A Deadly Education might be for you. It's a book about a magical school–the scholomance–albeit one where nearly half of the students don't survive to graduation. It's more dark and adult than Harry Potter, but the emphasis on class and friendship still shines through.
Other good reads
In addition to the faves mentioned above, I enjoyed so many other good reads last year. My runners-up, listed below in descending order more or less.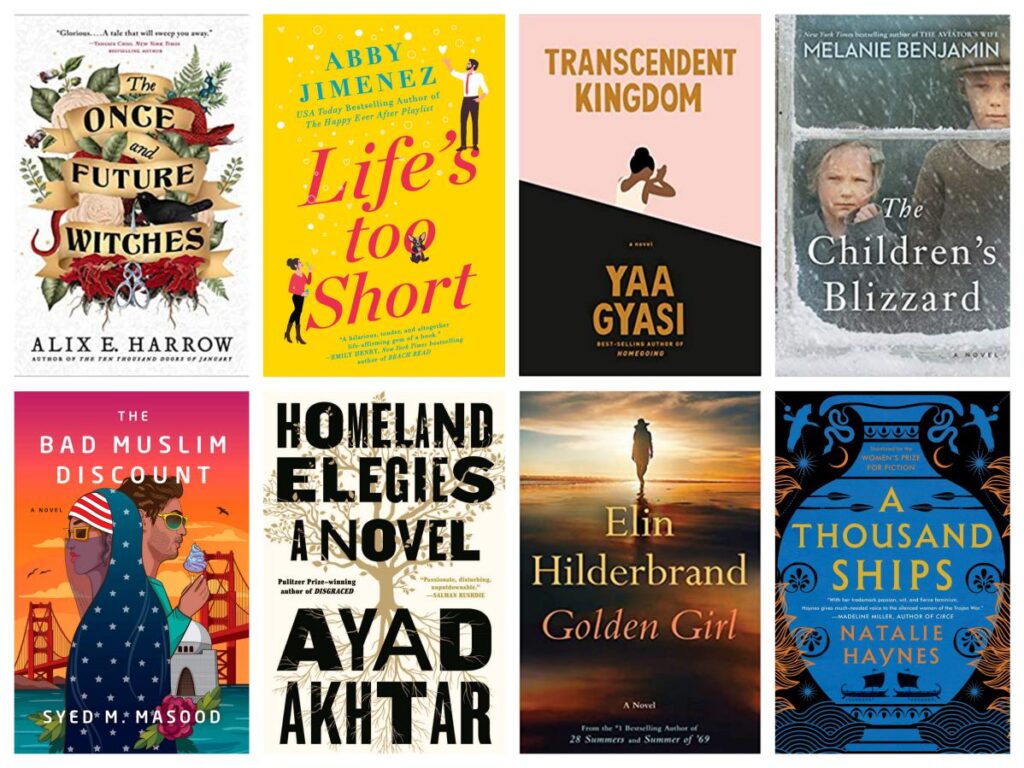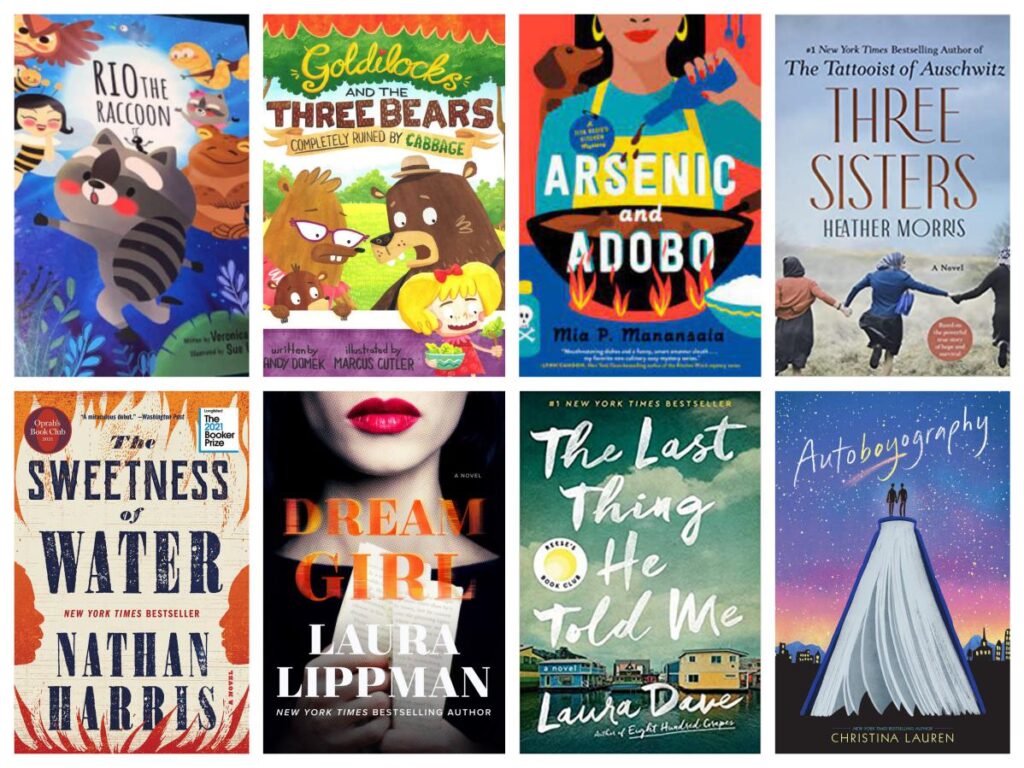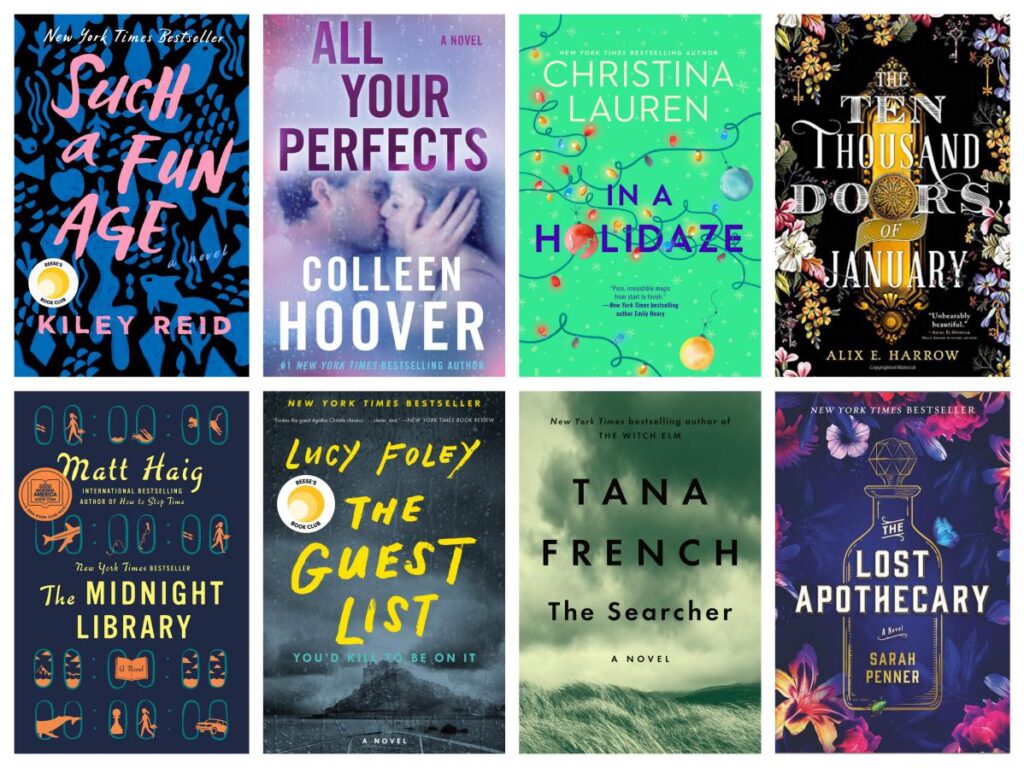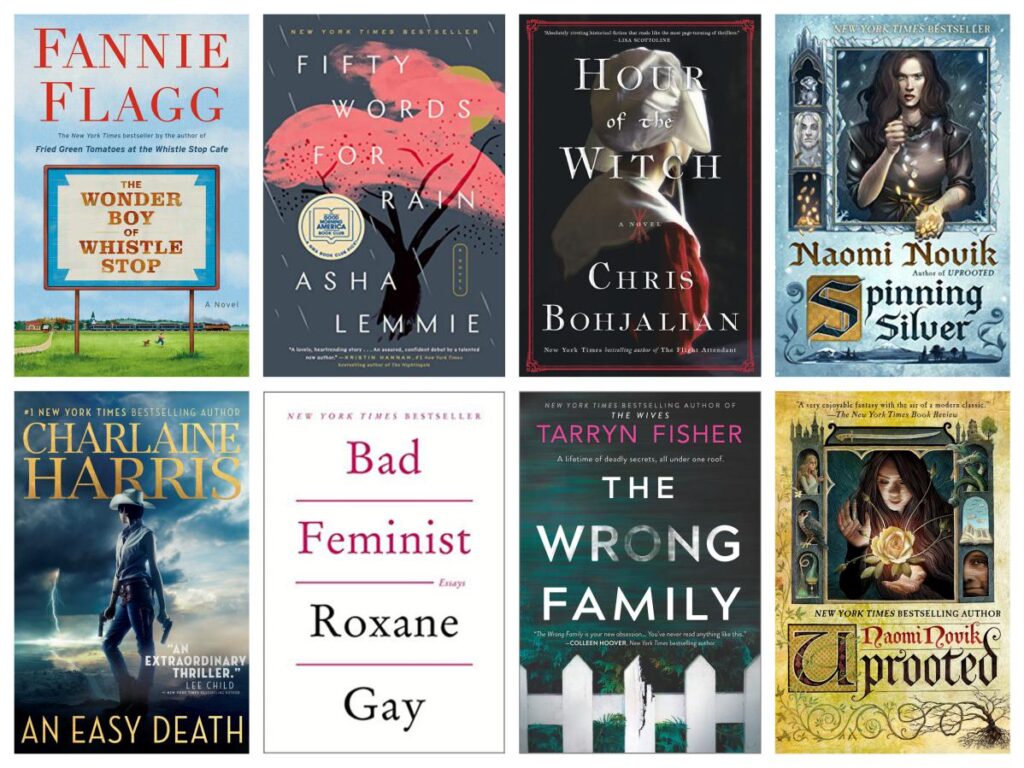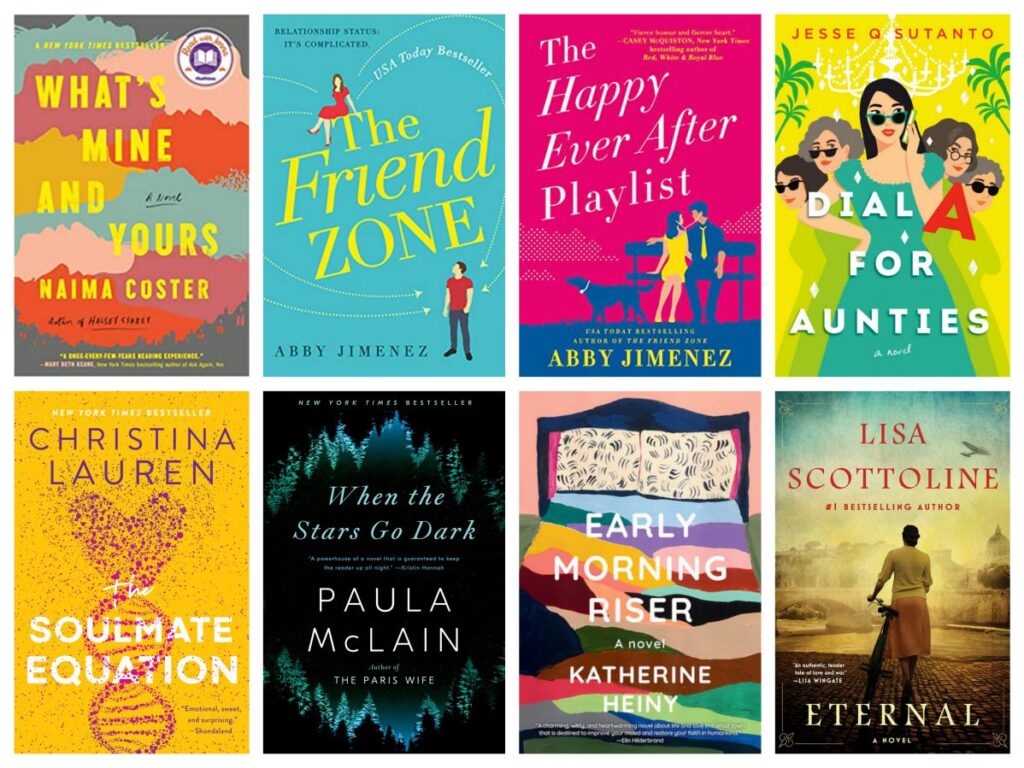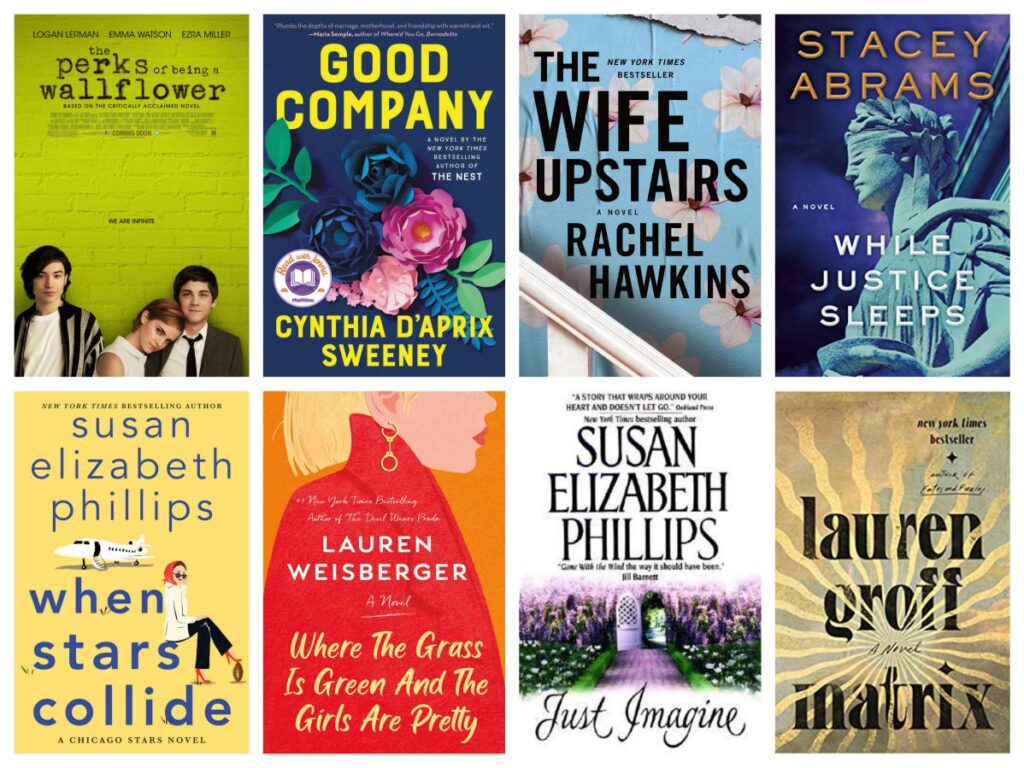 xoxo,
shawna
P/S After finishing the fifth Outlander book, I must confess I'm breaking up with Diana Gabaldon, both her books and TV program. While I enjoyed the time travel conceit (you may recall I'm a Discovery of Witches fan!), I've been frustrated by the convoluted story telling. While I do want to know how the series ends, I'm not willing to commit that kind of time. Someone send me the cliff's notes version, please!
PP/S I read Ken Follett's "The Evening and the Morning," which is the prequel to Pillars of the Earth, which I remember loving. Sorry, Ken, I'm REALLY FREAKING TIRED of the rape-as-storytelling device and the devastating treatment of women in your books. Find a new schtick, please.