In honor of Independence Day, I will do what I want…
… which is a SURVEY that I stole from Karen. Teehee, I LOVE a good survey!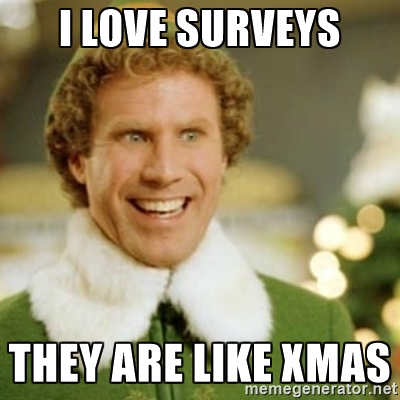 1. Were you named after anyone?
One of my middle names is a derivative of my great-grandma's. She was Lois. My mom is Ann Louise. I am Shawna Kristine Louise.
2. When did you last cry?
I cry at sappy TV shows more often than I care to admit.
3. What is your favorite lunch meat?
I'm a boring turkey lover. Although if I'm splurging (on calories), I'll nibble pastrami.
4. Do you still have your tonsils?
Yep.
5. Do you untie your shoes when you take them off?
No, but I also rarely wear shoes that require tying.
6. What is your favorite ice cream flavor?
That's like picking a favorite child. Jamocha almond fudge and peanut butter chocolate from Baskin Robbins. Coffee, butterfinger and chocolate chip cookie dough from Dreyer's and/or Ben & Jerry's.
7. Shoe Size?
10. I have excellent balance.
8. Who do you miss the most?
First thought: John and Ali.
9. Last thing you ate?
Sushi!
10. What are you listening to right now?
The washer turning a load of darks. The answering machine saying "LISTEN TO THIS MESSAGE ALREADY BIOTCH!" And the dog not-so-silently willing me to take him outside.
11. Who was the last person you talked to on the phone?
Mr. T. He does not know if we have goo-gone. Any other suggestions to remove sticky sticker residue from the bottom of my shoes? (Damn you Nordstrom Rack. Must your price tags be so sticky?)
12. What's the strangest thing you've seen?
Tough question. The first thing that popped into my head was the southwest (Utah/Arizona) by air. It looks like outer space to me.
13. Do you wear contacts?
Nope.
14. What is the worst thing you've ever eaten?
Flan. Tuna casserole at my great-aunts. Sauerkraut casserole with fake hot dogs.
15. Last movie you watched at the movie theatre?
Hmmmm. I'm trying to remember if we saw anything after Avatar at Christmas.
16. Favorite Dessert?
Pie! Or ice cream. Or cookies. Or cake.
17. What books are you reading?
The Guernsey Literary Potato Peel Pie Society, A New Breed of Leadership and Nora Roberts' Savor the Moment.
18. What did you watch last night?
So You Think You Can Dance. I didn't like Melinda anyway.
19. The furthest you've been from home?
Southern most tip of Mexico.
20. What's your special talent?
Telepathy. I know you're thinking I'm crazy right now. Voila! (Really, can't tell you what my special talents are, but I'd guess writing and napping are up there.)
21. Favorite singer right now?
I'm thinking Brenda Malvini of North Highlands is pretty fantastic.
22. Right or Lefty?
Righty
23. One thing you want to do before you die?
Finish War & Peace. See Europe with Mr. T. Have a baby. Maybe.