2020 Reading Report, Part III: Must-read fiction
Following up from my 2020 Reading Report from the first half of the year, and some nonfiction recommendations from the second half of the year, I'm here to report my favorite fiction reads from the third and fourth quarters of 2020.
Must-Read Fiction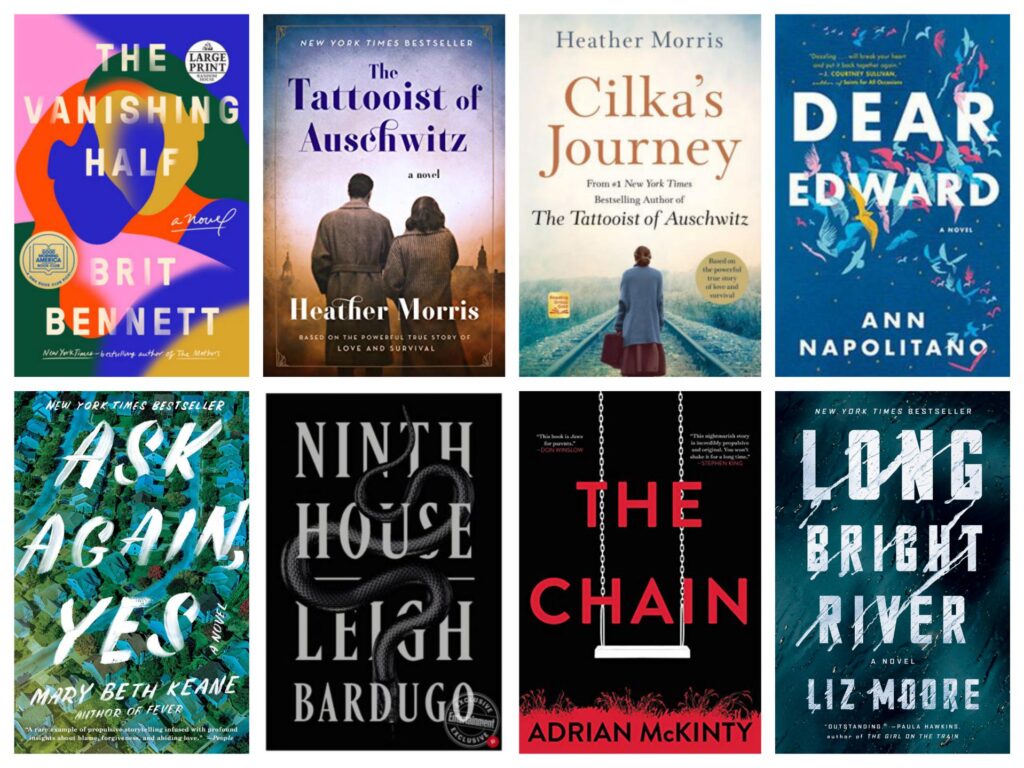 I read Brit Bennett's The Vanishing Half in early August and could not put it down. The book details the lives of the beautiful Vigne twins, girls who grew up in a small Black community in the south. One twin ran away at 16 and you eventually find out she started passing as white, and rebuilt her life around a white identity, never telling her husband or child. While racial identity is a key theme of the book, it also beautifully weaves together generational stories and how we navigate family relationships and expectations. I loved it.
Having read dozens of WWII books over the years, I wasn't expecting the Tattooist of Auschwitz by Heather Morris to move me quite so much. The book shares the story of Lale Sokolov, a Slovakian Jew, who was captured and sent to Auschwitz-Birkenau in 1942. Multi-lingual, Lale ends up becoming the camp tattooist, responsible for branding new prisoners. In contrast with the despicable cruelty around him, Lale risks his life to provide comfort and food to others, and along the way, falls in love. When the book transitioned into love story mode, I started to feel skeptical and blamed the author's historical fiction poetic license. It just felt too fantastical. But apparently the book is based on a true story, with interviews with Lale and his family. (Don't skip the author's notes!) Incredible book.
Morris' second book, Cilka's Journey, describes one of the characters we meet in the Tattooist, a young woman forced to be the commandant's mistress when she arrived at Auschwitz-Birkenau at age 16. When the war is over and Auschwitz gets liberated, she isn't freed with the other prisoners. Instead, she's sent to a Siberian gulag for collaborating with the enemy. Despite the atrocities she suffers in the forced labor camp, Cilka finds friendship and strength as she learns to become a nurse under the tutelage of a camp doctor. Again, don't skip the author's notes!

Given my own

history with air emergencies,

I'm surprised to hear myself say I loved

Ann Napolitano's Dear Edward,

but I did. The story is about a boy who is the lone survivor of a commercial plane crash over Colorado where his parents and brother die. The book tracks back and forth between Edward's survival and life re-building with his aunt, uncle and new best friend neighbor, and several characters on the plane in the hours and minutes before their demise. It's a clever but heartbreaking storytelling device because the plane's characters are each compelling, even the objectively unlikeable ones, and I found myself wanting to know more about them. There's also strong themes about family and sibling bonds, which is heartrending and heartening at the same time.

Note: As a private pilot who lives with another pilot/walking aviation encyclopedia, I'm always skeptical of how aviation is depicted in books/media. I fact checked Napolitano's description of the crash, which mimics the Air France 447 crash and others, and she's mostly accurate. Except that, I'm assured, the extreme levels of pilot incompetency described in the book (and the Air France crash) are not at all likely among U.S.-based air carriers due to the way the pilots are trained here (although unfortunately, this is shifting as pilot shortages increase and training is sped up).

Because apparently I enjoy reading about tragedy, I followed Dear Edward with Mary Beth Keane's Ask Again, Yes, which portrays the traumas of alcoholism and mental illness in families, the quiet strains of intimacy in marriage, and the power of forgiveness. This quick overview doesn't do justice to the elegant storytelling and beauty of the book, so just read it.
And if you need a change of pace like I did, consider Alex Stern's Ninth House, which is a murder mystery with elements of magic and the occult. That it's set primarily among Yale's secret societies? All the better. It's a funny, raw and dark fantasy novel, with a haunted main character (erm, literally) who you can't help but root for the entire time. I cannot WAIT until the next installment.
Okay, rarely am I blown away by a mystery novel but Adrian McKinty's thriller The Chain left me completely stunned. It's dark, twisted, and completely gripping. The premise is that victims are linked into "the chain," and in order to get free (although they'll never really be free), they have to become criminals. I won't say more to avoid spoiling the plot, but if you like suspense novels, check it out.
Another mystery novel that hooked me was Liz Moore's Long Bright River, which juxtaposes the lives of sisters Mickey and Kacey, one cop, one addict, on the streets of Philadelphia. The book is a deep critique of the opioid crisis and police corruption, as well as a powerful tribute to the bonds of sisterhood. Couldn't put it down!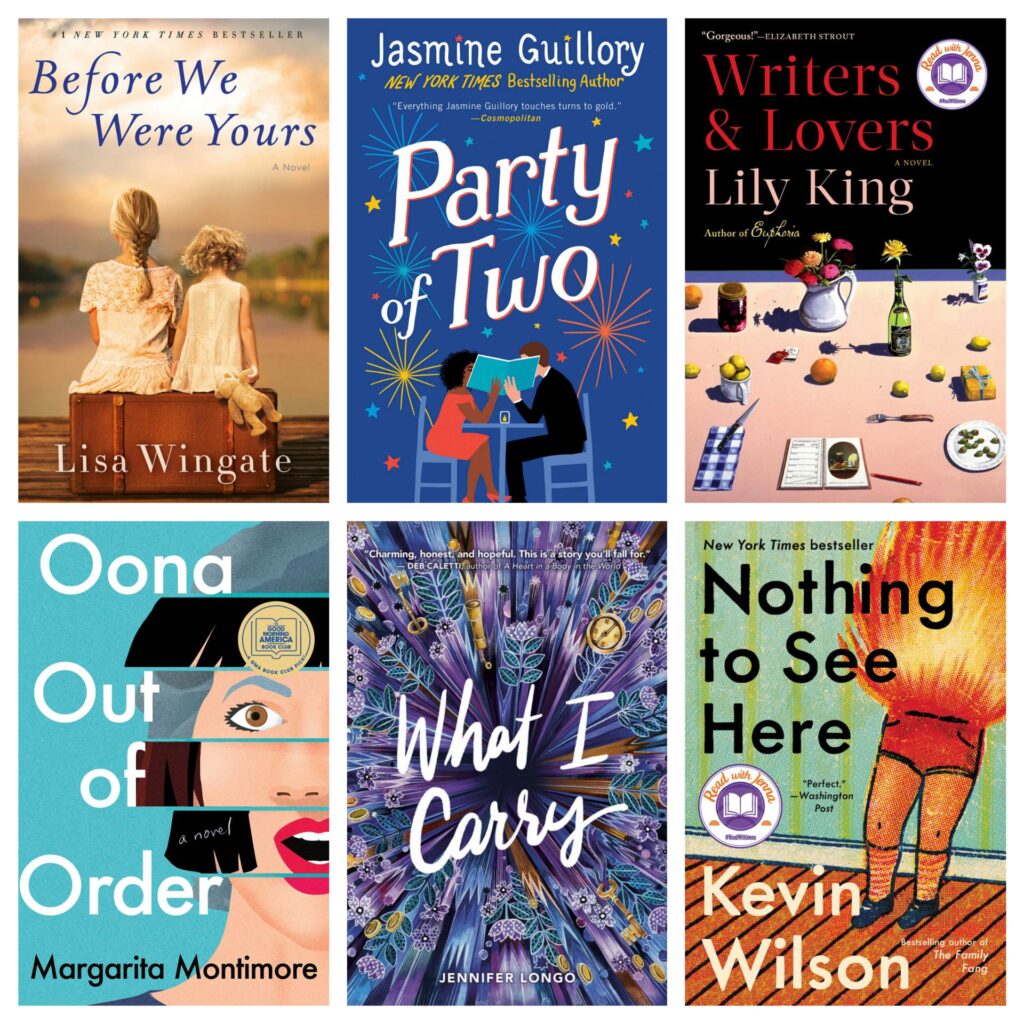 If you want your heart to be broken, read Lisa Wingate's Before We Were Yours, a poignant tale about family and adoption, written in the style of a mystery. Jumping back and forth between Memphis in 1939 and present-day South Carolina, the book sheds light on the scandalous historical practices of children's homes, where poor children were kidnapped and trafficked to wealthy families, while sometimes being abused or destroyed along the way. Despite these dark themes, the book is a poignant tribute to family and beautifully written. Definitely read the author's notes about the history of the Tennessee Children's Home and adoption scandals in the early 20th century.
If you want a smart, funny romance novel, read Jasmine Guillory's Party of Two, the story of a woman who uproots her life to start a law firm with her best friend and her unlikely romance with a politician. It's utterly charming with some laugh-out-loud funny moments and a strong theme of dessert appreciation. I loved it and am delighted to learn that it's part of a five-book series. (So maybe don't be like me and start with the last book!)
I don't know if Lily King's Writers & Lovers spoke to me more because of my writerly aspirations or because the flashbacks to 1997 felt so nostalgic, but I greatly enjoyed this novel about a woman's way navigating through grief, struggle, relationships, and trying to live a writer's life.
Never have I ever been as creatively envious as while reading Margarita Montimore's Oona Out of Order. I absolutely LOVED the structure of the book–that the main character's life starts over on her birthday every January first as she jumps to a different year of her life. The book opens on the cusp of Oona's 19th birthday in 1982 and at the stroke of midnight, she awakens, distraught, in her 51-year-old body. Jumping back and forth through time, you learn about her heartaches and struggles, and how she's managed to keep relationships over time. I adored this book.
Another absolutely delightful read was Jennifer Longo's What I Carry, the story of a girl who spends her entire life in foster care. The book progresses with the main character, Muir, describing the small items she carries with her from house to house, and how she attempts to avoid making attachments. Although the premise and context of foster care is desperately sad, I appreciated how the book challenges stereotypes about foster kids and points to the adult failings in the system. But more so, I loved the hopefulness as Muir goes to her last foster home before she ages out of the system. It's was one of the most feel good reads for me this year.
The other was Kevin Wilson's Nothing to See Here, the story of two best friends who live on the opposite ends of the privilege and wealth continuum. The book follows Lillian's journey from her dead-end life into Madison's privileged world where Madison hires her to take care of her husband's children from a previous marriage. Children, who sometimes, randomly, catch on fire. Yes, catch on fire. Lillian has to learn how to manage the children without them getting hurt or setting the world on fire. It's a hilarious, witty, and poignant read that I just loved. Highly recommend the audio version especially.
Runners Up
More fun books from this year…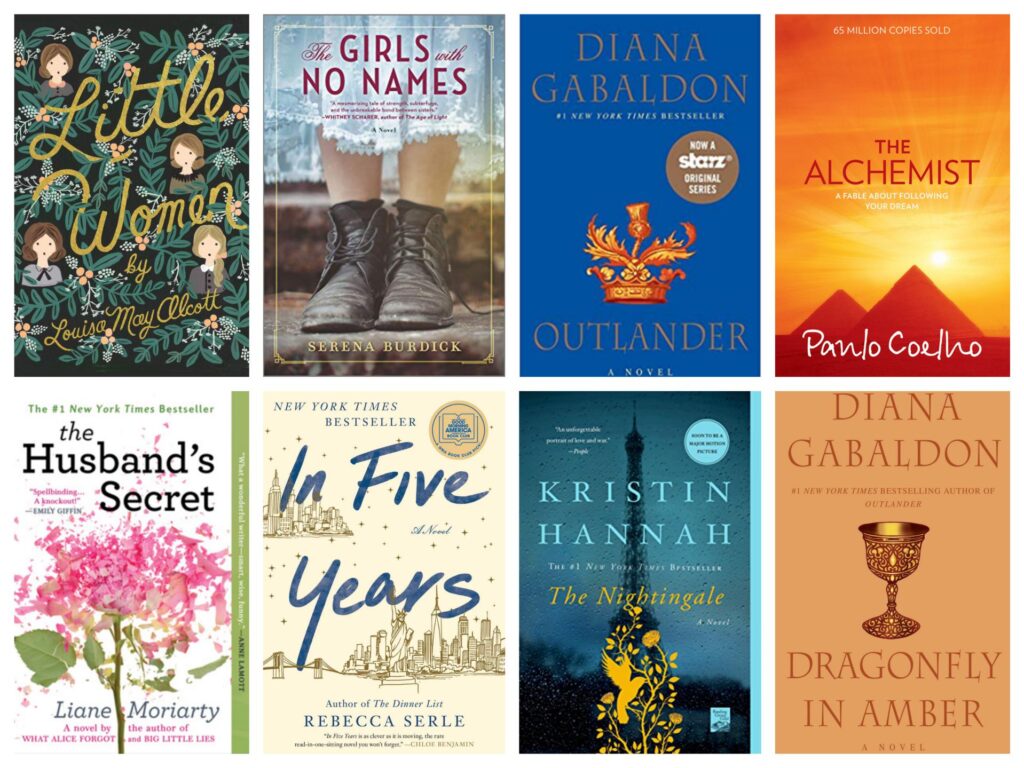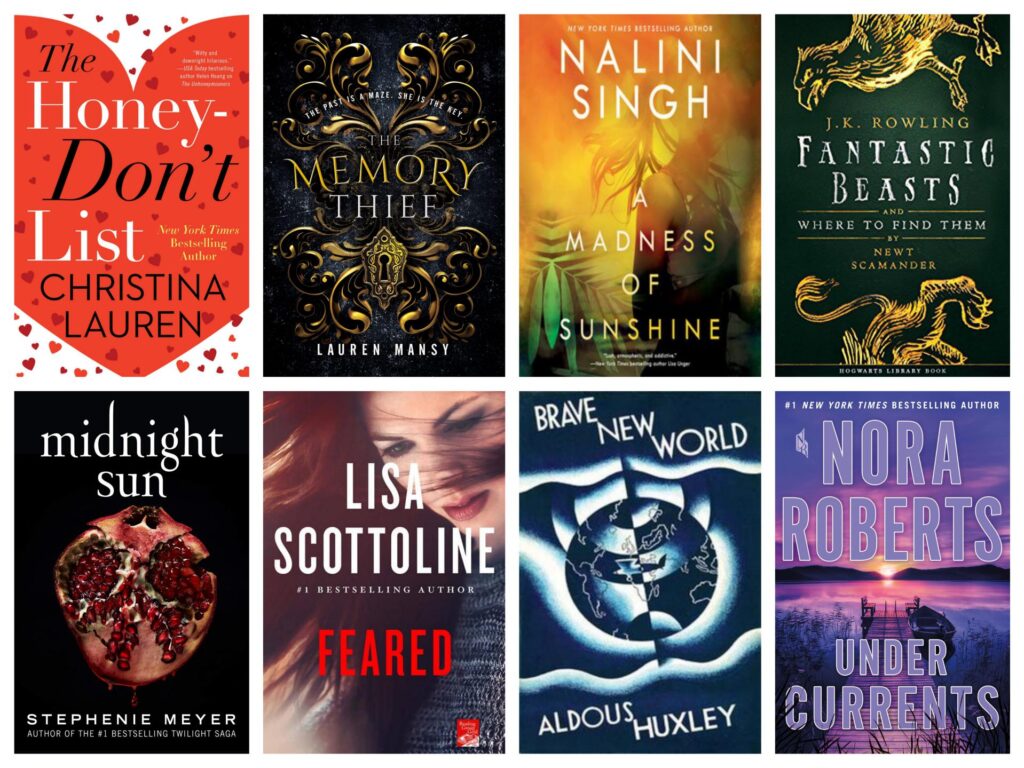 xoxo,
shawna