Dammit, I promised myself I wouldn't cry
When asked about wedding planning, I find myself a bit of an anti-bride. By and large, it doesn't stress me. As a full time student and worker, and part time teacher, I joked that wedding planning is what I do for fun. It engages my creative and crafty sides, and truth be told, I get off on organizing big events (so many lists!). At the beginning of our engagement a year ago (whoa, it'll be a year this week!), I promised myself no matter what, I wouldn't cry. Not about planning stuff anyway. I wouldn't fight with T. I wouldn't get myself worked into (very many) tizzies. I wanted to live up to the spirit of my manifesto and be laid back and cool.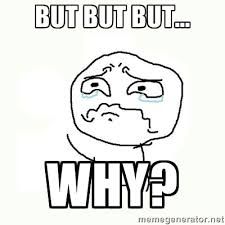 Well, I teared up today and I am not happy.
I'm currently in the throes of oh-wow-I-may-not-have-a-caterer-with-39-days-until-the-wedding madness. I'm short on details and you will hear soon one way or the other, but the thought of having that rug pulled out from under is not pleasant, let me tell you.
But of course, T is a rock. When I called all teary eyed (though not officially crying, my pride maintains), he told me to chill out. We'll figure it out. It will be fine. There are certainly other caterers in the greater Sacramento area. While my mind screamed "NO! IT'S WEDDING SEASON! I'M SURE THEY ARE ALLLL BOOKED!" I agreed and am trying to keep a level head.
It will all be fine because guess what? BBQ or not, me and T are getting hitched. Whether or not the guests are famished, it's still gonna happen and I'm still going to have a blast! Annnd, in 40 days, I'll be on my honeymoon and caring quite a bit less. 😉
xoxo,
shawna