The Airplane Tree: An Ode to Oshkosh
When planning my summer holiday trees, July's theme was an absolute no-brainer. How could I not make an airplane tree in honor of our favorite family past time and EAA AirVenture in Oshkosh, aka aviation Disneyland? Aka the event that we arranged our wedding around and attended during our honeymoon? Aka my second most favorite aviation event on earth? (Reno Air Races, you'll always be my number one.)
When I told Mr. T the theme, he might have given me some sass about the holiday tree expenditures but I promised the spending would be minimal. As I told T: If we can't make a reasonable aviation themed tree with items already in our home, we might have to have our pilot's licenses revoked. (You cannot visit our house without knowing there are airplane nerds in residence… planes and aviation paraphernalia litter surfaces in every room practically.)
And when T ordered some shelving, which gave me a Shawna-sized cardboard box, I just knew. I would have to craft a runway. And not just any runway, one of dot-covered Oshkosh runways.
During AirVenture, the airport in Oshkosh is the busiest in the world. To facilitate the landing of thousands of aircraft, tower controllers make adjustments to normal landing procedures, which are that only one airplane is allowed on the runway at one time. During Osh, incoming aircraft are assigned a colored dot to land on… while others are landing on and leaving their dots at the same time. (See many more details about procedures here.)
Since yours truly has a very vivid memory of landing on (okay, near) the green dot during my first left-seat cross-country trip to Oshkosh as a student pilot in 2013, I chose to create an homage to Runway 27, which has green, orange, and white dots. Note: As I have minimal artistic abilities, the runway is obviously not to scale and let's not worry about the crookedness either, okay?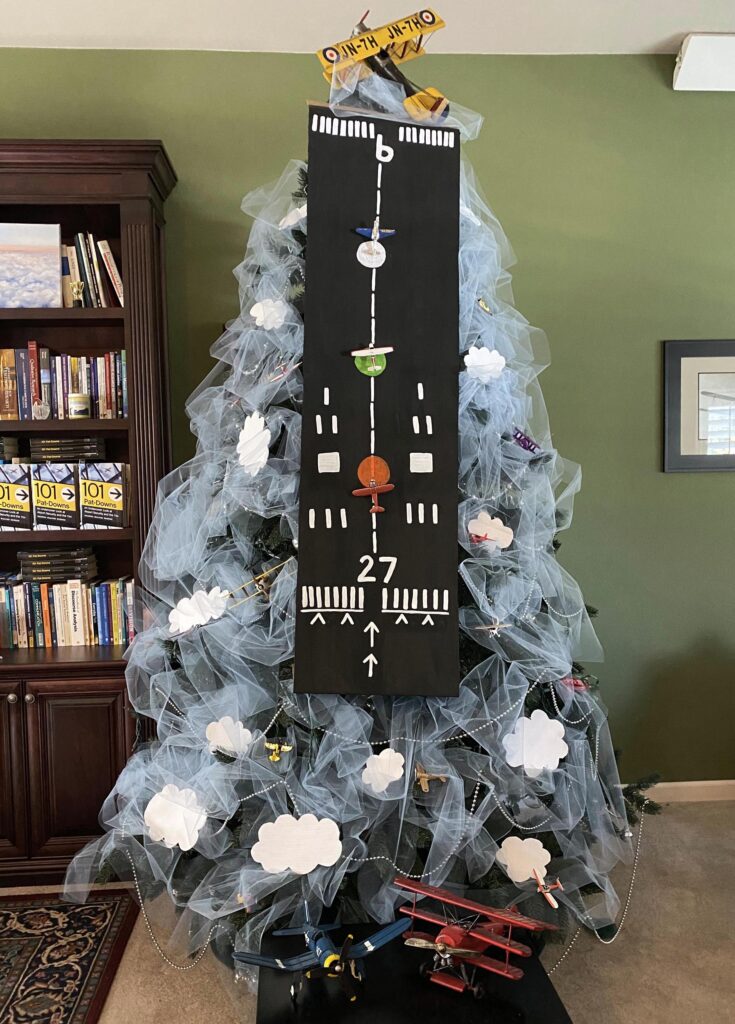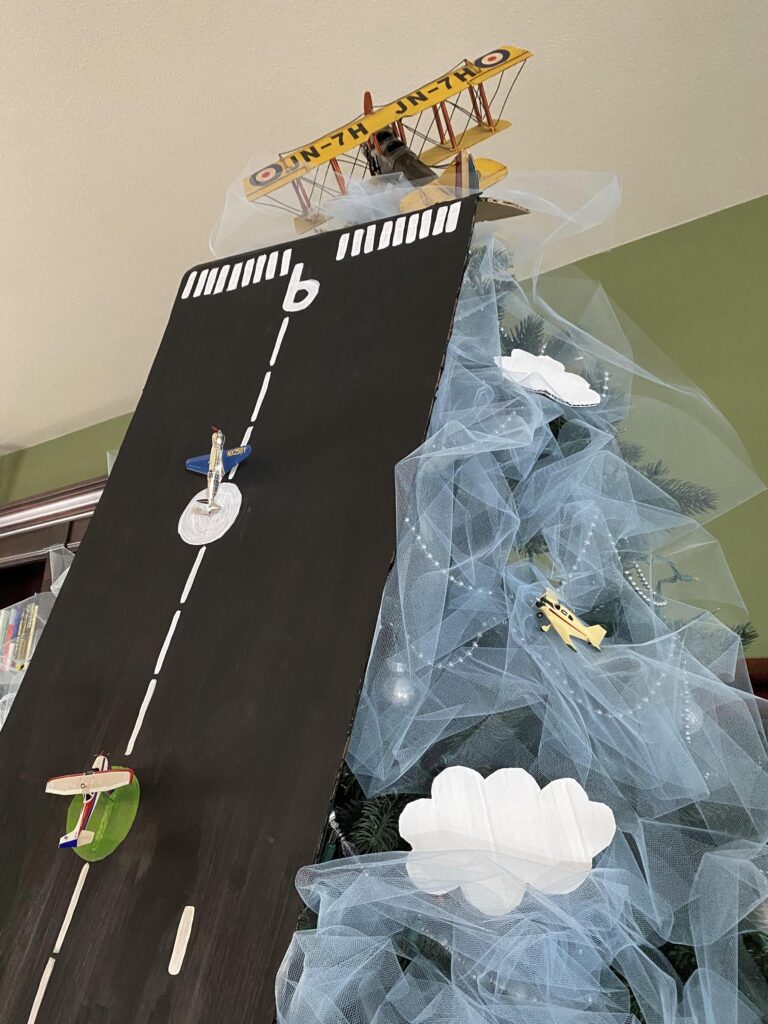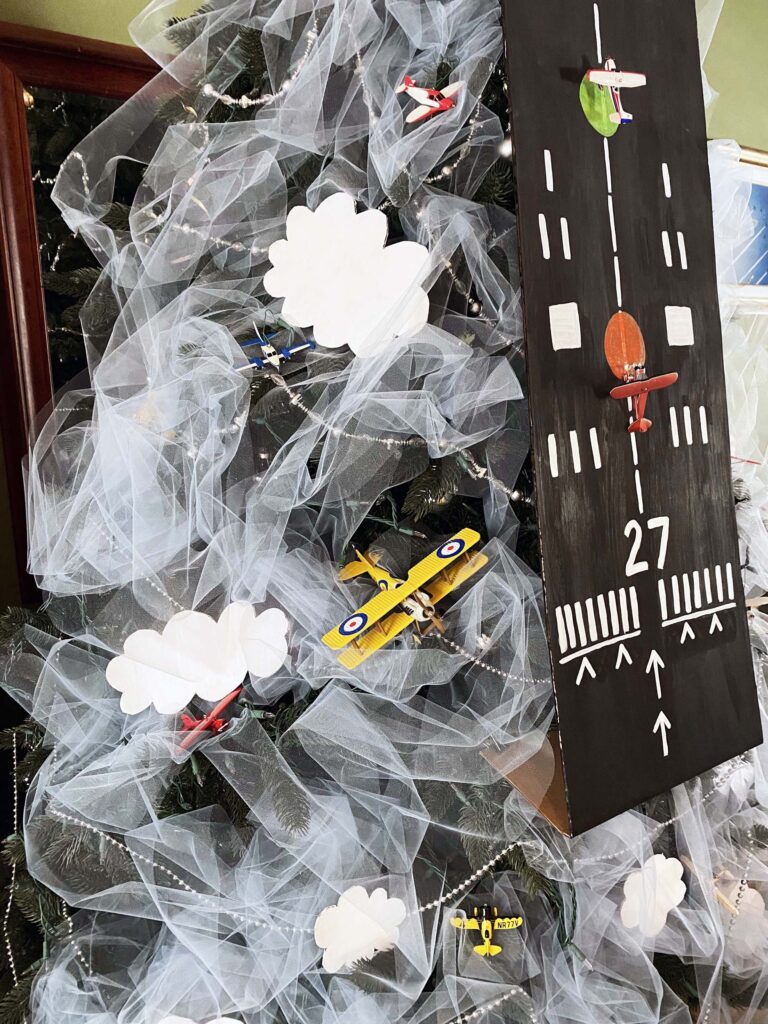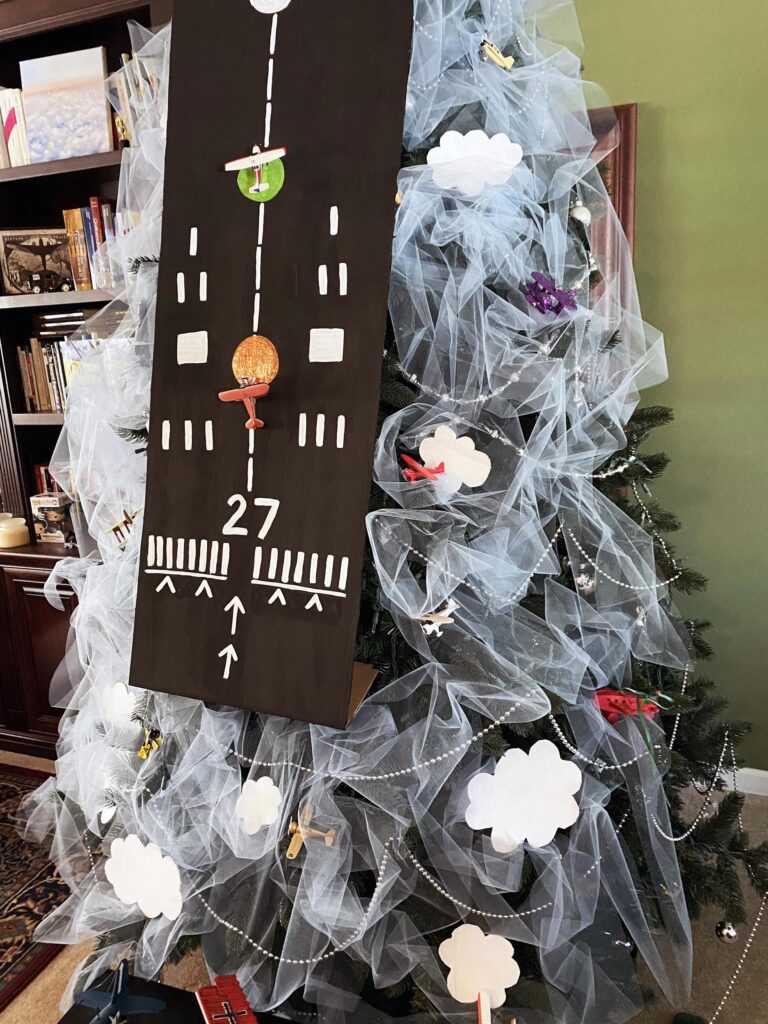 xoxo,
shawna
P/S Still looking for a good summer read? Check out my book 101 Pat-Downs: An Undercover Look at Airport Security and the TSA.
P/P/S The other holiday trees: