A grateful heart: Nosy neighbors and night time walks
I made Mr. T pull over at the entrance to our neighborhood, hopping out into the balmy 37 degree night. I waddled walked toward the house as he tailed behind like a secret service detail, illuminating my puffy down jacket silhouette.
We continued down the street for a minute until someone pulled up next to T. I heard loud male voices, and then the car circled around and T sped off toward home.
When I called to inquire why my escort ditched me, he clued me into what our neighbors suspected… not that a loving husband was providing light for the wife who overindulged at seconds-giving and swore that a six minute walk home would solve all of her indigestion problems. No, that said wife must be so mad at said husband that she had to get out of the car and stamp home.
HA.
Tonight I'm grateful for neighbors who will stop when something seems amiss, for friends who cook such good stuffing and sweet potato casseroles that I can't help but have seconds, and for the last vestiges of fall color that have been so spectacular in Sacramento this year.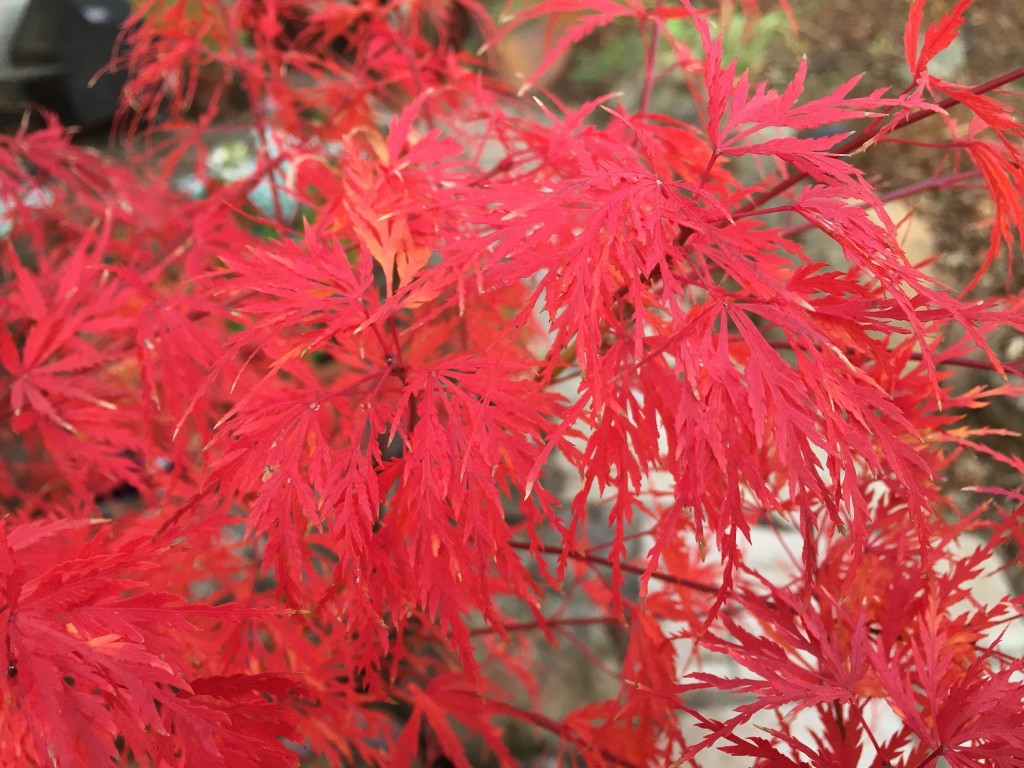 xoxo,
shawna
NaBloPoMo posts:
The best laid plans
I just realized how much I miss Google Reader
Christmas tree diet report
A grateful heart: Coffee-n-walks
Slow clap for Canada (and gender equity)
Flashback Friday: Swimming with dolphins
6 things I'm going to do before 2016, dammit
A grateful heart: A grump and a pint-sized bookworm
Why I appreciate Veterans in the classroom
V is for Victory. And Vitamix.
Je suis Paris
A grateful heart: Paella and friends
Embracing "old lady" shoes. Maybe.
Controlling the teacher rage. Barely.
Flying photos and fall beauty
What happens in Vegas should stay in Vegas
Pretending I like the #NCA15 conference hotel
#NCA15 Org Comm top paper fabulousness
So long #NCA15
The best potato gratin ever, thank you Alice Waters
Artichoke parmesan sourdough stuffing
Green tomatoes
Baking with Marm
A grateful heart: Thanksgiving joy and gratitude doodles